Auctioneers Halls reported one of the largest ever crowds for its bi-monthly collective plant and agricultural
machinery
auction in Shrewsbury last month, with potential buyers travelling from across the UK.
Main high
light
s of the tractors section were a
John Deere
6506 fetching £10,000, a Manitou 630-120 selling for £8,800 and a Kubota B1750 realising £3,400.
A special entry of large ride-on mowers from one vendor saw keen interest. Hayter LT324 mowers sold to £3,500, Iseki SGR 19 cut and collect made £2,400, a Hayter Batwing sold for £2,680 and a Kubota F3560 made £3,400.
Top prices in a good selection of mowers and toppers were £7,550 for a Kuhn FC313 mower, up to £4,700 for Claas mowers, £3,200 for a Taarup TA4032 and £2,400 for a Kuhn 280F. A Reco five metre tedder sold or £1,625, a Bomford flail topper went to Ireland for £1,300 and a Browns grassland slitter fetched £1,250.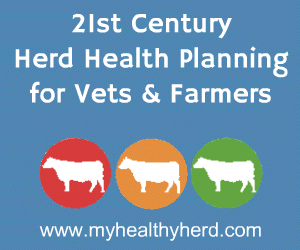 In the cultivation section, a four metre front press sold to £2,800, an Accord six row maize drill made £1,500, a Grimme DL1500 potato harvester fetched £1,250, ploughs and powerharrows sold between £400-£800 and Vicon varispreaders fetched £860.
Leading trailer prices were £3,400 for a Gull 12 tonne
grain
trailer, £3,050 for a Griffiths bale trailer, £1,700 for a 12 foot flatbed and £1,500 for a 16 foot flatbed. Pick of the muck spreaders was a West 1600 at £7,000 and a Richard Western at £5,650.
A small plant section saw a Hanix 1.5 tonne digger go for £3,600, while a Kawasaki 2510 Mule sold for £2,000.
A large entry of tractor sundries saw a good clearance rate. A PTO driven woodchipper realised £1,400, while a Slewtic bucket brush reached £1,200. Aged feeder waggons sold to a high of around £1,000.
A large entry of livestock handling
equipment
included a number of entries of new, unused feeders, gates and livestock sundries. Sheep races topped at £680, with cattle crushes to £60 and sheep hurdles to £14 each.
Comments
No comments posted yet. Be the first to post a comment