Well over 2,000 people from across the UK attended a fascinating dispersal auction as a diverse collection of vintage cars, tractors, implements and machinery together with very unusual items from a bygone era went under the hammer in North Shropshire.
Over 600 lots that belonged to late Shropshire blacksmith and author Alf Strange and his late wife, Vera, were sold by auctioneers Halls at The Brow Golf Club, Welsh Frankton, near Ellesmere on September 21.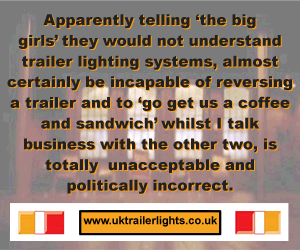 Most of the lots were included in a working blacksmith and farming museum set up by the couple, which attracted visitors from far and wide. Alf was 75 when he died in November, 2000 while Vera died in April last year, shortly after her 80th birthday.
The lots ranged from a 100-year-old mouse trap that sold for £230 to a Morris Eight Tourer (Series II) that sold for £7,800. Other top selling lots were an Austin A40 at £1,700, a four cylinder Bristol crawler at £1,350, an Excelsior motorbike at £1,200 and a Morris Minor 1000 at £600.
There was also a large collection of horse-drawn and other implements, machinery and tools, three Grey Fergusons, early Fordson Major and Fordson Dexta models and two Alliss Chalmers Model Bs.
Other lots included a complete Victorian cast iron cooking range and rare bicycles in need of restoration. Traditional butcher's and baker's bikes, some of which were complete with advertising plate, a rare invalid bicycle, a tandem and an unusual old ice cream seller's tricycle went under the hammer.
"We were staggered by the number of people that attended the auction and how far they had travelled," said auctioneer Allen Gittins, a director of Halls.
"At one point we counted more than 1,100 cars in the carpark and collectors and buyers travelled from as far away as Cornwall and Scotland, which resulted in a very large crowd and some exceptional prices achieved."
It was fitting that the auction was held at the golf club, which Alf formed in 1995 and is now run by his son, Alan. The village blacksmith for 40 years, Alf gained a great reputation for his knowledge and collection of working tools and equipment.
His reputation was further enhanced with the publication of four books, which he wrote about Shropshire rural life between the wars, including 'Me Dad's the Village Blacksmith', 'Following Me Dad', 'Forging Ahead' and 'Blacksmith to Briefcase'.
"Dad started the museum in the late 1970s, as he was a great hoarder," said Alan. "He was a blacksmith and he had the personality to bring the tools and other items alive. It was sad to see the items go, but they had been sat in the shed for the last 12 years and it is nice to think that people will get enjoyment from and bring new life to them."
Comments
No comments posted yet. Be the first to post a comment