Already some winter oilseed rape crops have had to be re-drilled this autumn due to significant slug damage and the likelihood of continuing pest pressure in winter crops plus the need to preserve water quality will necessitate a planned approach to controlling slugs using a number of different active ingredients within the programme.
Dr. David Stormonth, Technical Manager for Interfarm, points out that, following the wettest summer for 100 years, slug pressure has been immense which can only mean a significantly higher threat than normal this autumn.
"Whilst cultural control should be the first option, by creating firm, fine seedbeds to limit slug activity, growers should then consider using suitable slug pellets when trapping indicates thresholds have been exceeded. In wheat thresholds are 4 slugs per trap, but in rape only one slug per trap."
Controlling slugs has become more complex because of the need to commit to Stewardship guidelines for the application of metaldehyde-based slug pellets in order to avoid risk of water contamination.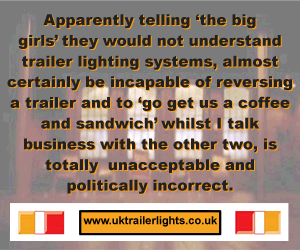 No more than a total of 210 gms of metaldehyde per hectare can be applied between the 1st August and the 31st of December.
"There is also a further maximum of 700 gms a.i/ha for each calendar year. With these restrictions on the use of metaldehyde, this autumn many growers will require another active ingredient, such as methiocarb, within their slug control programmes," said Stormonth.
Methiocarb is more than eight times less soluble than metaldehyde and that it binds tightly to the soil.
"This means lower risk of contaminating surface water. Metaldehyde slug pellets must not be applied within 6 metres of a waterway, so methiocarb can be used in these circumstances. Although Cobra has no LERAP, it must be kept out of watercourses, however."
David advises growers to monitor winter cereals from sowing to the start of tillering and oilseed rape from sowing to four true leaves.
"When traps indicate the threshold level of slugs has been exceeded and if the weather conditions are conducive for application, then pellets can be applied."
Comments
No comments posted yet. Be the first to post a comment