Smart segregation gates aid cow flow and management
Smart segregation gates aid cow flow and management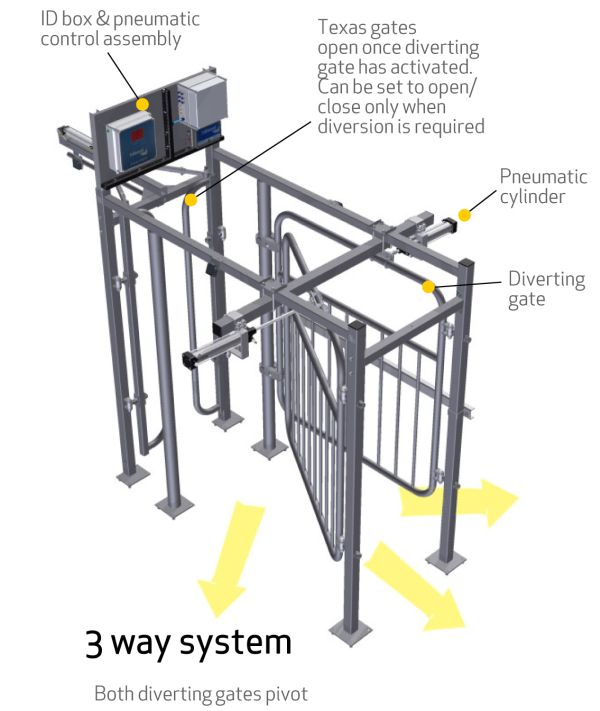 The new range of gates includes two-way and three-way segregation options, to allow individual cows to be separated from the herd for specific attention, or for the whole herd to be redirected or split into user-defined groups for feeding or grazing.
All systems are 100% compatible with Fullwood Crystal herd management software, and can also be installed as standalone systems. Users can make segregation instructions on a one-time or periodic basis, many days in advance of their implementation. A manual override box is also available to make any last-minute segregation decisions. When used in conjunction with Crystal's Action Planner, the new gates can automatically segregate any cows which trigger appropriate alarms such as reduced milk yield or raised conductivity.
The gate systems are designed to identify cows fitted with Fullwood leg pedometers, or, alternatively, can be used in conjunction with electronic ear tags.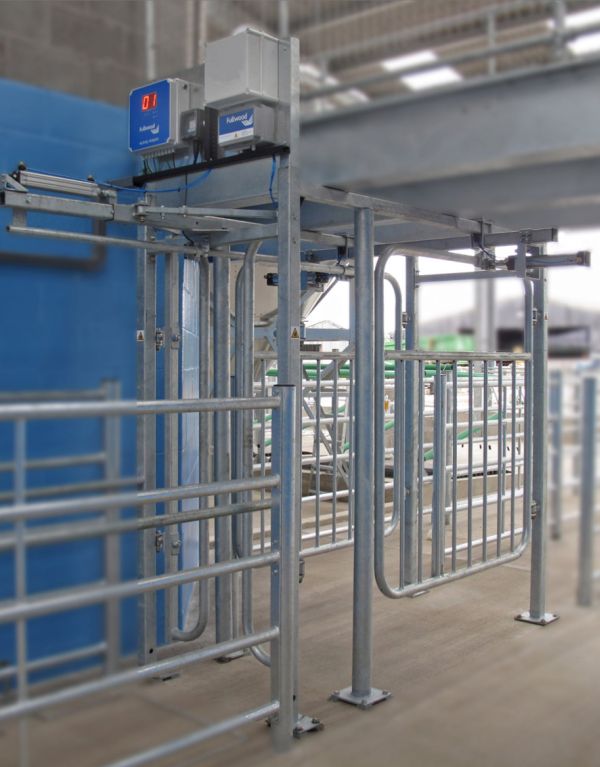 Each gate system is fitted with a set of Texas gates which open when the appropriate diversion gate has been opened or closed as required. Alternative opening modes can be programmed to create a bespoke system which is specific to each individual farm's requirements. Each gate is operated by a pneumatic cylinder which is controlled by an auto-ID box and pneumatic control assembly.
The new gate systems are built using a robust galvanised tubing and box section construction, and are available in kit-form with no on-site welding required. The kits bolt together and are bolted into place for extra sturdiness.
Commenting on the new system, Les Strickland, UK Field Sales Manager for Fullwood said: "The new range of Fullwood segregation gates allows dairy farmers to separate cows quickly and efficiently, and with minimum stress to the cows.
"As herd sizes increase, it is important to make sure that milking staff are given the necessary tools to milk and manage cows efficiently and with minimum stress to either the animals or workers. Using segregation gates to manage cow movements is like having an extra person in the parlour, making it easier and quicker to divert cows into groups or on an individual basis for fertility treatment or veterinary work."
Download

No comments posted yet. Be the first to post a comment
Display name

Please enter your name

Email (optional)
Comment

Please enter your comment

Post Comment


Your comment submitted successfully.Please wait for admin approval.

Some error on your process.Please try one more time.