Investment in a purpose-designed grassland subsoiler can be more easily justified if the implement is versatile enough to also handle arable tasks, according to the experience of a Glamorgan farmer.
Last season on Rhodri Davies' dairy, beef and arable unit at Llantwit Major, a four-leg auto-reset Sumo GLS, equipped with a set of arable legs as well as the standard low disturbance grassland units, replaced their existing machine. The implement has since proved its versatility by completing more arable work than it has grassland tasks in its first few months.
"It is a straightforward and quick job to change the legs, and then I have an implement which will do a completely different job," explains Mr Davies, who grows combinable crops, fodder beet and forage maize, and runs a 150-head spring-calving suckler cow herd on both permanent pasture and leys.
"With the arable points, we run at 8-10km/hr, while on grass, we operate the subsoiler more slowly and, coupled with the grassland points, this produces very little surface disturbance - while still doing a good job of loosening the ground underneath.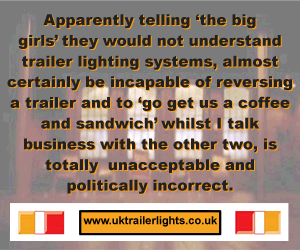 Mr Davies purchased his GLS from local dealer Benton Agricultural Services, partly on the basis of neighbouring Penllyn Estates' good experiences with the same firm's Trio one-pass cultivator.
"We now regularly work for each other, with them establishing some of my oilseed rape and me subsoiling some of their grassland.
"But on our own farm, this season in particular we've subsoiled 100 acres of ground ahead of maize drilling, and I'll be keen to see how this improves rooting.
"The subsoiler has also proved its versatility in that, on one particular field, the legs had loosened the land and the packer had consolidated sufficiently that we were able to drill 40 acres of fodder beet straight after subsoiling. It's also been used ahead of combinable crops, both on headlands and whole fields."
Operated behind either a 155hp Claas Arion 640 or 180hp John Deere 7530, the four-leg GLS isn't required to work at depth, with the farm's shallow soil, which ranges from clay to lighter land, meaning only 8-12in subsoiling is required.
"We have the same number of legs as on our previous subsoiler, but they are set closer, so do a better job," says Mr Davies. "And with shallow soils, having auto-reset as standard is a big benefit.
"Our old subsoiler was worn out, and we were finding that points could flop around on worn legs, and sometimes get lost in the ground if they detached. Although it's designed primarily as a grassland subsoiler, the new GLS works as well as our old implement on arable stubbles.
"Now we plough, go through with the GLS to loosen where necessary and consolidate, then power harrow and drill. To be honest, so far it's probably done more arable work than grassland. For mixed farms that don't perhaps have the biggest tractors, it's an ideal tool with which to do both jobs."
Comments