South Caernarfon Creameries, Wales' oldest farmer-owned dairy co-operative has announced a milk price increase to member farmers.
Effective 1st September 2013, the new price increase of +0.62pence per litre, takes their standard milk price to 32.24 pence per litre.
"This additional price increase further improves the position for our member farmers. Our member farmers are at the core of everything that we do. As our market returns improve we also improve the returns to our members. Although cheese prices have lagged behind other dairy returns in the first two quarters of 2013, this is no longer the case therefore it is our duty to reflect this in our milk price to our members. We continually strive for improved business performance which in turn enables us to offer a competitive and improved milk price. We welcome new farmers who wish to join our co-operative and be part of our exciting future" said Alan Wyn-Jones, Managing Director at South Caernarfon Creameries.
This comes as dairy farmers who have opted to sell their milk to Müller Wiseman Dairies through the 'Müller Wiseman Formula Price' contract are to receive 34.55ppl from October 1.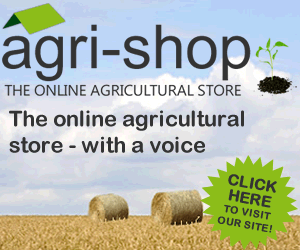 Introduced from July 1 this year, the formula was developed collaboratively by Müller Wiseman Dairies and dairy farmers elected to represent all Müller Wiseman Milk Group members.
The price is calculated using publicly available benchmarks: Actual Milk Price Equivalent (AMPE), Milk for Cheese Value Equivalent (MCVE) and a basket of competitor milk prices, all of which are reviewed quarterly.
Dairy farmers were given the option to sell all or a portion of their milk to Müller Wiseman Dairies using the formula price, to a combined maximum of 110 million litres this milk year.
Existing and new Müller Wiseman Milk Group members are also entitled to valuable expansion and recruitment incentive payments each worth up to an additional 1ppl on all litres produced, as a 13th payment.
Martin Armstrong, Supply Chain Planning Director for Müller Wiseman Dairies said: "The formula price will perform very well in a strengthening market for global dairy commodities , but equally could suffer a sharp correction if commodities decline in value in the way that they did in 2012.
"Dairy farmer members were given the option to opt in to this formula in line with their attitude to risk and many have chosen to hedge by committing a portion of their output to the formula whilst maintaining the rest of their supply through the Müller Wiseman Standard Price, which is less volatile and reflects competition in the fresh milk sector (currently 31.5ppl).
"The prices of both options are extremely competitive and benefit from an additional production incentive of up to 1ppl and it should be stressed that they are not then eroded by capital levies, membership retentions, transport or balancing charges."
The Müller Wiseman Milk Group comprises 1094 producers, of which 381 currently receive the Müller Wiseman Standard Price and are therefore eligible to access the Müller Wiseman Formula Price. The remainder are in groups aligned to major supermarket customers which have their own pricing arrangements.
Comments
No comments posted yet. Be the first to post a comment