A medieval art form has been used to stunning effect, with the presentation of a stained glass panel to the Yorkshire Agricultural Society - best known as the organiser of the annual Great Yorkshire Show and its sister event, Countryside Live.
Michael Bannister, a former President, commissioned the panel from York artist Julia Spall to mark his year in office and it was handed over to the Society's Chief Executive, Nigel Pulling. The panel, which depicts the Society's crest, will hang in the Board Room of the offices at the Great Yorkshire Showground.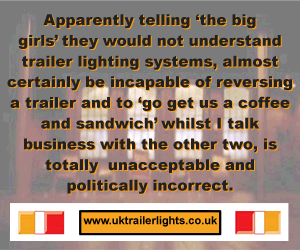 Mr Bannister said: 'I've been involved in the Society for many years and wanted to present something permanent to mark my year of office. The crest is iconic and it's fascinating to see it reproduced in this context. The workmanship is very impressive and the panel works extremely well. '
Mr Bannister was the Society's President in 2009/10 but over the years has been very involved in the Hound section of the Great Yorkshire Show. He was chief steward of the Terrier Section for some 20 years and was also chairman of the Harrier Committee. In addition he is a member of the Foxhound Committee. He and his wife Ethne live at Coniston Cold, near Skipton.
Ms Spall said it had been a challenging but rewarding piece of work. 'The Society's crest is a very bold clear image which is wonderful but it means the panel has to be exactly right. Stained glass is a very traditional technique which dates back to medieval times and I've used painted detail and lead on the panel, and also quite a lot of silver staining to get the wonderful golden colour of the Society's crown and belt. You see silver staining a lot in all the big cathedrals, so it's in good company!'
Comments
No comments posted yet. Be the first to post a comment