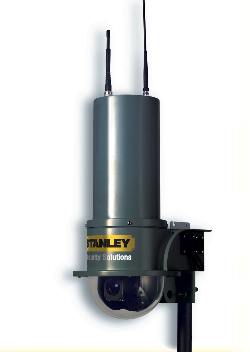 Stanley Security Solutions has announced the timely launch of 'EasiWatch', a cost effective, mobile CCTV system ideal for use in the agricultural sector.
The latest National Plant and Equipment Register's 2006 equipment theft report suggests a 20% increase in machinery and equipment theft, much of it for use in other criminal activities such as the use of excavators to steal from cash machines or partially disable security vans. It reports than in 2005, tractor thefts alone rose by 70%.
Designed to tackle issues of plant theft, the redeployable EasiWatch system is as quick and easy to erect as site fencing and integrates seamlessly with any existing CCTV equipment. Because EasiWatch cameras are streamline and fully mountable, they can be installed in any area of a farm and offer a full 3600 view for total site monitoring. Images from the wireless surveillance system can then be beamed direct to an existing control desk or to the EasiWatch portable briefcase which can be used for remote monitoring, control the cameras' orientation and record all images received.
Explains Matt Wheeler, Marketing Manager at Stanley Security Solutions: "Traditional CCTV systems are both costly and time intensive to install, and even after that considerable investment, they often have blind spots that can leave areas of the site exposed to theft. The EasiWatch system can be installed or re-deployed in less than an hour, offering a flexible and cost effective boost to the operator's existing CCTV provision wherever there is a need for a security top up."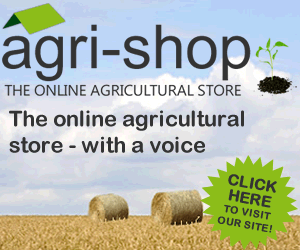 With the option of Stanley's in-house finance partnership, which ensures there are no assets to write off and no expensive outlay, the EasiWatch is also extremely cost effective. Matt Wheeler continues: "Because there is no capital outlay, there is no drain on cash flow and we offer a unique warranty for the term of the agreement to provide total peace of mind. Full installation, integration and training are also included as part of the package, so this really is a 'plug in and go' system that can be used throughout the lifecycle of a specific site or to trouble shoot across a number of sites."
All cameras are both vandal-proof and weather-proof, and Stanley Security Solutions offers a 24-hour nationwide support and maintenance service to ensure effective site monitoring night and day.
Matt Wheeler adds: "This latest report once again demonstrates the scale of agricultural machinery and equipment theft and highlights the fact that farmers and the plant and equipment industry need to urgently address this growing problem. Our aim in developing the EasiWatch System has been to provide a cost-efficient and flexible CCTV solution that not only reduces this type of crime but also drives down the costs of doing so."
Comments
No comments posted yet. Be the first to post a comment