Those visiting the Say NO to DRIFT stewardship initiative stand at upcoming arable events have the opportunity to earn NRoSO and BASIS points.
Over the two events, Tillage-Live (11 September) and CropTec (30-31 October), the stewardship initiative is offering a total of six NRoSO and four BASIS continual professional development (CPD) points.
To earn the CPD points at each event, farmers and spray operators are required to demonstrate understanding of how to effectively calibrate their sprayers and choose the correct low drift nozzle for their chlorpyrifos applications. At the events, industry experts will be on hand to offer advice and answer questions in relation to the campaign that aims to secure the future agricultural use of the highly valued insecticide chlorpyrifos.
At Tillage-Live, the stewardship stand forms part of the 'Knowledge Trail'; eight unique action areas providing in-depth information on a range of important cultivation and establishment topics.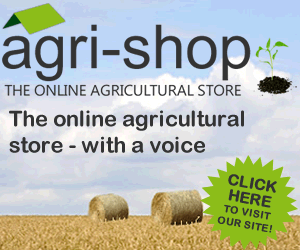 Visitors to CropTec, need to head over to the Say NO to DRIFT stewardship stand and complete a questionnaire relating to low-drift nozzles, sprayer calibration and sprayer best practice to earn CPD points.
James Knight from Dow AgroSciences, a member of the consortium, says that this is an ideal opportunity for individuals to engage with the stewardship initiative, whilst contributing to their own professional development. He comments, "These events provide an excellent platform for interacting with farmers and spray operators, enabling us to reiterate the importance of using low drift nozzles for all applications of chlorpyrifos. It is vital to have 100% grower adoption of the stewardship guidelines, to show the whole industry is committed to making important changes for all chlorpyrifos applications today and in the future," concludes James.
Comments
No comments posted yet. Be the first to post a comment