Oilseed rape producers wishing to protect themselves against the growing threat of yield loss from verticillium wilt should focus on strong early establishment, crop specialists believe.
2014 was a
water
shed year for the disease with many varieties showing high levels of infection and resulting yield losses of 10 – 20%, says Colin Button, Seeds Manager for Hutchinson Group.
Four years of trials have shown clear patterns of disease tolerance emerging with strong early growth a key determinant in whether plants will suffer later in the growing cycle, he says.
"We had the double whammy this year with varieties showing low tolerance in previous years suffering significant yield losses in recent weeks.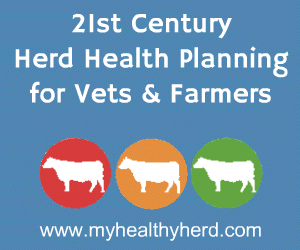 "This is a growing problem and there is an urgent need to co-ordinate research in this area to avoid sleepwalking into a major problem."
Although verticillium wilt is only seen in the later stages of growth, the damage is done right at the start with seedlings being infected by spores in the soil, from trash or unknowingly infected farm-saved seed and this could have been building up for many years, he says.
"Fungicide treatments have little effect on the disease, so growers must select varieties that have high levels of disease tolerance and manage crops to achieve vigorous growing in the first few weeks.
"Start with a variety that has known tolerance and look at using starter fertilisers and seed treatments, if needed, to make sure crops get away cleanly. If you're using close rotations, think carefully about extending them to avoid the build up of the pathogen in the soil."
Trials by Agrivice Ltd have focused on verticillium wilt tolerance in close rotations and confirm the need for strong early growth and primary root development.
Of 31 oilseed rape varieties tested, the strongly establishing hybrid Compass not only achieved the best yield at 6.21 tonnes/ha – corrected to 9% moisture content – but also the highest oil content at 47.18%, giving it the highest gross output by some margin.
But importantly the variety also achieved the lowest verticillium wilt score in the trial.
Further analysis carried out by Dr. Peter Gladders of ADAS revealed Compass showed no incidences of dead stems caused by the disease whilst others had up to 90% affected.
Sarah Lockhart of seed breeders DSV says it is clear some varieties have consistent tolerance to the effects of verticillium wilt whilst others can be wiped out almost completely.
"No variety has genuine resistance to the disease, but In mainland Europe where the disease is more established and yield losses can be as high as 50%, it is accepted that plants with poor rooting structures and less than aggressive growing habits in the autumn are the most vulnerable.
"In the UK this year, Compass has more than lived up to its reputation as being exceptionally tolerant to the disease but the new variety Incentive 45, which shares the same genetic base, has also been exceptionally clean even when neighbouring fields have been severely affected."
The new variety Combiner, now in HGCA candidate testing, looks like it will have the best verticillium wilt tolerance of them all, she adds.
"Fortunately, a lot of the early growth attributes that producers are now selecting for to mitigate against the loss of neonicotinoids are also the ones that will protect against verticillium wilt later."
Comments
No comments posted yet. Be the first to post a comment