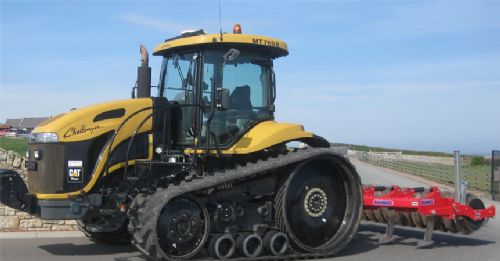 The ability to be able to drill first wheats into post-vining pea ground that has had no more than a deep-loosening pass has proved to be one of the unexpected benefits of a new five-leg subsoiler recently added to a Northumberland farm's machinery fleet.
The Smith family's base at Beal Farm, in the village of Beal, near Berwick-upon-Tweed, supports an agricultural education facility, birds of prey centre and restaurant/coffee shop - the Barn at Beal - as well as a 400ha arable enterprise.
Being close to the coast, some of the farm's heavy clay soils are low-lying and wet, explains owner Rod Smith: "That means we need to loosen the land frequently, down to 13-14in depending on the field, and we have a general policy of subsoiling every three or four years.
"Our rotation is vining peas followed by two wheats, then spring barley followed with wheat, and then vining peas or wheat. We like to try to subsoil all the land that's coming out of spring barley or vining peas and going into wheat."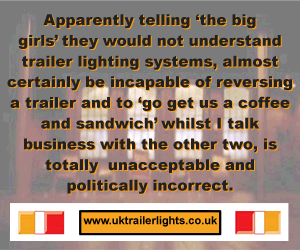 Previously, that job was carried out with a two-leg subsoiler behind a 205hp Claas Ares 836RZ, but last season the tractor came due for renewal and, with grain prices having improved in recent seasons, Mr Smith felt that a tracked machine with more horsepower could be justified as a replacement.
"We had a demo on our own land which showed us how much higher our workrates would be - and gave us an idea of how much the higher output would reduce our labour and fuel costs."
The subsequent arrival of a 320hp AGCO Challenger MT765B saw a need to also upgrade the farm's main cultivation equipment to match, such as an eight-furrow plough, which works alongside an existing five-furrow unit behind a wheeled tractor.
But also required was a larger, stronger subsoiler to handle the new crawler's power.
"When we replaced the main tractor with the crawler, we needed something stronger and with more legs to make the most of the available horsepower," says Mr Smith.
"Tom Brown, from our local dealer, Ancroft Tractors, suggested we try a Sumo subsoiler and, after a demo, we ordered a five-leg model for last autumn. It wasn't the only implement we tried, but those from other makers didn't give as much lift or a finish as that is as good as the Sumo."
"It's that finish, created by the big packer on the rear, that allowed us to drill winter wheat straight after the subsoiler pass. Normally, we either plough or go over the pea residue with a disc cultivator to create a tilth for the following wheat and process the haulm, allowing air in to aid its breakdown.
The effect of the lift from the subsoiler's legs and the consolidation of the packer, though, made that unnecessary, and this has proved to be the cheapest crop of wheat we've ever established.
"While ploughing costs us £19/acre and disc cultivation £6/acre, making just the subsoiler pass cost considerably less than that. The crop emerged well and looks good, and I think for next season we'll try the same system after beans."
Having auto-reset legs on the new subsoiler has been a boon, reckons Mr Smith and, with trip pressures adjusted to account for the heavy clay land, they have worked well, cutting out any need to stop and replace shearbolts.
"Although we're on heavy land, the points are wearing slowly, and having done 250 acres, I reckon they'll do the same again before needing to be replaced.
"Although we haven't grown oilseed rape since the 1980s, because of problems with the crop roots pulling land drains apart, we now have good virgin rape ground and, with prices as they are, we may consider growing the crop again this autumn.
The subsoiler will be the ideal tool to loosen the ground to ensure the rape can get good roots down."
Comments
No comments posted yet. Be the first to post a comment