A supermarket watchdog is expected to be introduced in the Queen's Speech which will take place next Wednesday.
Members of the Grocery Market Action Group have led decade long campaigns to protect farmers and growers from what Andrew George MP, who chairs the group, describes as the "bully boy behaviour of supermarket buyers".
The Queen's Speech is used to lay out the Government's legislative agenda for the next session of Parliament.
The need for a Grocery Code Adjudicator, which has cross party support, was made clear in two reports by the Competition Commission published in 2000 and 2008.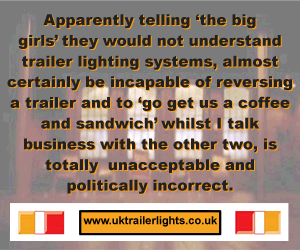 The reports found that many big supermarkets were abusing powers in the market and were transferring 'excessive risk and unexpected costs' to farmers, growers and suppliers.
Notwithstanding the reports, some MPs and farming bodies have said the watchdog's powers fall short of what is needed to make a difference.
But the reports warned that if action was not taken these practices would 'have an adverse effect on investment and innovation in the supply chain, and ultimately on consumers'.
New rules (Code of Practice) governing fair business practices in the supply chain were introduced in February 2010 but GMAG has frequently noted that unless the Government also act to create the watchdog there was no one in place to ensure the new rules are enforced.
GMAG includes in its membership the National Farmers' Union, the National Farmers' Union of Scotland, the British Independent Fruit Growers Association, Friends of the Earth, ActionAid, Traidcraft, the Association of Convenience Stores, and others.
Andrew George, a supporter of the watchdog, said "every day that passes without Government beginning the process of creating a supermarket watchdog is another day too late for many farmers and growers. Farmers and growers have had a tough start to 2012."
"The progress of this long campaign has met with constant opposition from some of the large supermarkets but I think they should embrace this move - if they have nothing to hide then they will have nothing to fear.
"The code is fine. But it's like having a game of rugby with a rule book, but no referee! So the code needs an Adjudicator. And I now want the Government to assure us that the Adjudicator can instigate and investigation on the basis of sound market intelligence and third party reports of improper activity. I remain optimistic that the Government will concede this point."
Comments
No comments posted yet. Be the first to post a comment