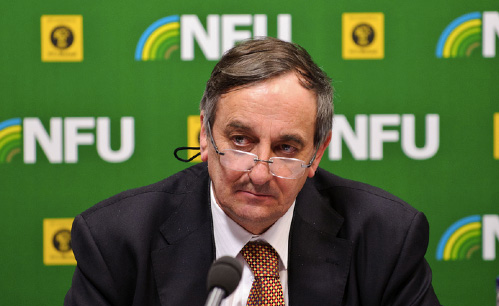 Supermarkets have been urged not to 'devalue food' by entering into price wars which have the potential to undermine British farmers, according to agricultural unions.
Following the announcement by Tesco this week, it now joins Asda, Aldi and Lidl in the group of supermarkets all selling four pints of fresh milk for only £1, the NFU warned that this must not be the start of a trend which leads to longer-term impacts on British farmers.
NFU President Meurig Raymond said: "We recognise that it is an incredibly competitive retail environment and that many retailers, including discounters, had already lowered the cost of staple items, such as milk, before this week's announcement by Tesco.
"What's important is that these price wars do not undermine the value of the products which farmers and growers work tirelessly to produce and meet world class standards.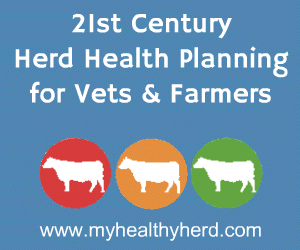 "What we want to see is decisions on pricing that ensures the longer term sustainability of food production - enabling continual growth and investment in the raw material production so that we are able to grow, innovate and provide choice to meet future consumer demand.
"While Tesco has been quick to point out that this latest price promotion will not impact on farm-gate prices, we are never-the-less concerned about the impact of a price war having an undermining effect on farm gate prices and so we will be monitoring all retailers, to ensure that these price promotions do not get passed back to the farmer."
NFU Scotland said it was adamant that dairy farmers must not carry the can for the milk price war being waged between UK supermarkets.
Reassurances have been given that the price received by farmers will be unaffected. However, past experience has shown that selling a high value product like milk as a loss leader drives value out of the chain, places significant pressure on milk processors to meet retailer demands and makes it more difficult to lift the price paid to farmers even if market signals are positive.
NFU Scotland Milk Committee Chairman Gary Mitchell said: "It is very important that processors and producers do not ultimately fund any retailer price wars.
"In the competitive retailer world, we appreciate that strategies designed to increase footfall in stores are necessary to improve business. However, the fact that retailers regularly choose fresh milk as the key sector in attracting customers to stores is evidence of the importance of dairy to shoppers. All the more reason not to undermine a progressive and sustainable UK dairy supply chain by short-sighted and often transient price wars.
"All retailers must accept that if they value fresh dairy produce, produced and processed to the highest standards in the world, then it surely deserves not to be the first port of call when retailers opt to slash prices in a bid to attract business.
"Tesco has assured us that it is fully committed to the group of dairy farmers contracted to supply it with its own-label milk and the price that group receives will reflect that commitment.
"But the damage of milk price wars stretches beyond those groups dedicated to supplying retailers. It can have impact on those supplying fresh milk markets but not aligned to any one supermarket, as well as those dairy farmers whose milk goes into cheese or high value dairy products.
"The dairy industry – processors and producers – are putting strategies into place at a Scottish and UK level that look to drive value into the dairy chain, growing home and export markets for products. A retail price war on liquid milk – our biggest dairy sector – hinders that approach"
Comments
No comments posted yet. Be the first to post a comment