Sulphuric acid looks to be the most widely used desiccant this year, according to a recent ballot on the potato specialist web site, potatocrop.com. Asked which desiccant they intended to use on their potatoes this season, 56% of respondents said that they would be using acid, whilst 22% said they intended to use Spot
light
(carfentrazone-ethyl), 11% said that they would be using Reglone (diquat) and a further 11% would be using Harvest (glufosinate-ammonium).
"Acid has been the top desiccant for many years as it is very rapid acting, destroying the haulm and reducing any further risk of disease spread. This year with the very wet August we have experienced, more growers wanted to desiccate their crops where yield, market and processing specifications have been met and so that tuber b
light
risk can be minimised. Other desiccants that are used by 44% of users are slower-acting and therefore should be mixed with a strong protectant b
light
fungicide with known zoospore activity. Electis is a highly suitable b
light
fungicide to mix with these desiccants where there is no b
light
present. It is physically compatible with Reglone (providing continuous agitation is maintained), Harvest and Spot
light
. It will prevent the production of zoospores but does not kill any zoospores present at the time of production. When b
light
is present in the crop, as is the case in many instances, a fungicide with specific and direct activity on motile zoospores, such as fluazinam, would be a more appropriate choice. The ADAS B
light
report on the potatocrop.com web site states the need to continue b
light
sprays until all the haulm is completely dead, but not all b
light
fungicides are compatible with desiccants. It is best to check with the b
light
fungicide manufacturer," said Jo Palmer who edits the web site.
Growers and advisors are advised to log onto www.potatocrop.com in order to see the results of the ballot, to participate in future polls and to access a range of other potato information, including the free B
light
Watch system which gives local current Smith Period warnings. Growers can look at this year's b
light
warnings, down to their own postcode levels, from the start of the season until the end of the season plus previous seasons b
light
warnings.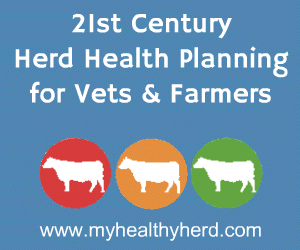 Comments
No comments posted yet. Be the first to post a comment