By the end of 2015 all palm oil used in central Government food and catering services will come from environmentally friendly sources, Environment Minister Richard Benyon announced today.
Government, supermarkets, manufacturers and charities have worked towards ensuring that by 2015 all palm oil used in everyday food is responsibly-produced and does not contribute to deforestation.
"The Government is leading the way by ensuring that only environmentally friendly sourced palm oil is used in its central food and catering services. This is great news for wildlife and forests around the world" said Environment Minister Richard Benyon.
"People want to know that the products they are using are not contributing to deforestation and climate change and many UK businesses are already starting to make changes. Producers, manufacturers and charities will continue working together to speed up the move to 100% sustainable palm oil in everyday products."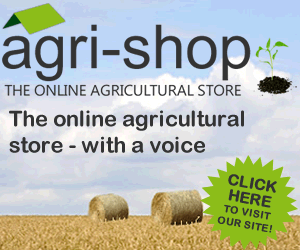 Responding to the Defra publication, WWF-UK said given the urgency of the situation relating to the impacts on natural habitats relating to palm oil production, more needed to be done.
The organisation said the UK government's new national statement lacks the 'necessary time bound commitmentments' and only talks about 'working towards sustainable palm oil' by 2015.
"The impacts of irresponsible and unsustainable palm oil expansion to meet growing demand are completely unacceptable in terms of deforestation, damage to wildlife and climate change" said Food and agriculture policy officer Adam Harrison.
"The urgency of the problem needs an equally urgent response."
"Whilst we welcome the National Statement as significant, it does not convey clearly enough the need to take action now. The whole UK palm oil industry from traders and processors through to manufacturers needs to match the best actions taken by individual businesses that have already committed to using 100% RSPO certified palm oil and which are, it many cases, well on the way to achieving this commitment ahead of time."
Data released by the Roundtable on Sustainable Palm Oil meeting this week in Singapore show that some UK businesses like supermarkets The Cooperative, Waitrose, M&S and Sainsbury's are already at or very close to using 100% RSPO certified palm oil and that manufacturers like United Biscuits, Warburton's and Burton's food are as well.
"It is a shame the ambition of these companies is not matched by those of the representative bodies of other sectors of the UK palm oil industry in the National Statement." said Harrison.
"We need to work together to transform the whole industry and that is only possible if we all take an active part in finding solutions that work".
Palm oil and palm kernel oil are used in the food industry as frying fats and as ingredients in a wide range of foods such as biscuits, margarine, snacks and bakery products. They are also used in the production of biodiesel, in animal feed, and soaps and other cleaning products and cosmetics.
Comments
28-11-2012 23:49 PM
| Posted by James
This article, like most others, naively assumes that the supermarket chains' policy to exclude unsustainable palm oil refers to all products. It does not. It only refers to their own brands - which might account for only a small proportion of the palm oil derivatives in the products which they continue to sell.