The devastating effect that a TB outbreak has on a farming business, alongside the Welsh Government's proposals to move to a system of tabular valuations for TB reactors in Wales, were the main subjects of discussion when Monmouthshire NFU Cymru members met with their local Assembly Member, Nick Ramsay, recently.
Speaking at the meeting, Nigel Bowyer, NFU Cymru Monmouthshire Chairman said, "Dealing with TB in your herd is draining, not only in terms of the stress and emotional strain that the loss of productive animals creates, but it also leads to a financial strain with farmers unable to sell animals in the normal fashion, whilst at the same time having to provide additional feed, bedding and housing for those animals that they cannot sell. The future of beef herds in particular is extremely fragile, leading farmers to worry for their livelihoods if they suffer a TB breakdown."
The Welsh Government has recently consulted with the farming industry on proposals to move to a system of tabular valuations for TB reactors in Wales, aligned with the English system, a move which members throughout Monmouthshire firmly oppose.
Mr Bowyer said, "We want a system that is fair, but the system of tabular valuations proposed by the Welsh Government is a blunt instrument which will fail to properly take into account the range of characteristics which determine the value of an animal. The only way to ensure that the valuation is the best possible reflection of an animal's worth is for that animal to be valued on the basis of its individual characteristics.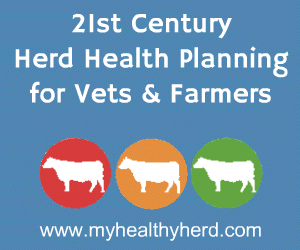 "For some time the message that we have been hearing from Welsh Government is of the need to improve efficiency on farm. To my mind the proposals to move toward a system of tabular valuations runs contrary to that message, as farmers who have invested the time, effort and money in improving the quality of their stock, and therefore the efficiency and productivity of their farm will be penalised in the event of a TB breakdown, if the value of their animals is decided by reference to a table, rather than via individual valuation."
Mr Bowyer concluded, "I am grateful to Nick Ramsay for meeting with us and giving us the opportunity to raise our concerns with him. I hope that he will be able to take some of the concerns that we have put to him back to Cardiff Bay."
Comments
No comments posted yet. Be the first to post a comment