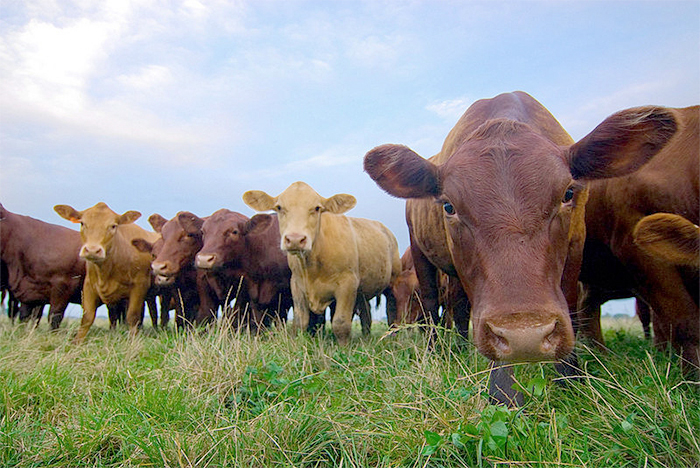 The Food Standards Agency's UK-wide beef product survey has revealed seven samples containing horse DNA and a further three may contain traces of pig.
One product tested to date contains levels of pig DNA above 1%. The results show that 212 of the 224 samples taken in phase one are negative for both horse and pig DNA at or above the 1% threshold.
The three products that are confirmed as positive for pig DNA are:
ASDA Spaghetti and Meatballs
ASDA Beef Cannelloni
Apetito Beef Lasagne
Both Asda products have been withdrawn from sale. Apetito has indicated that almost all of its product will have been served, but unused stock can be returned to the company.
Local authorities are investigating each case where a product is suspected of containing horse or pig and have taken steps to ensure that the product is withdrawn from sale pending confirmation of the test results.
The sampling survey was designed to be geographically representative of beef products on sale across the UK. It is separate from the industry test results that have been supplied to the FSA by the food industry and announced by the Agency in three waves over recent weeks.
Phase one of the study involved testing mainly burgers, but also beef sausages, meatballs and minced beef. Samples of both frozen and chilled products were taken for testing, with a focus on lower priced value or economy ranges of both brands and own-label.
Phase two was added to the survey in order to ensure a wider range of processed beef products were tested. It included ready meals (frozen, chilled and tinned), of which 140 samples were taken.
The focus continues to be on gross contamination of beef products with horse meat, that is, where there is more than 1% horse DNA detected in a product.
The Agency believes that such levels of horse DNA indicate either gross negligence or deliberate substitution of one meat for another.
Samples were taken from a range of businesses including retail outlets; wholesale and catering suppliers and catering outlets. The survey was undertaken by 28 local authorities across the UK.
The FSA has allowed a slaughterhouse in West Yorkshire, which it suspended in February due to investigations over mislabelling, to begin operations again.
It has required the establishment to provide guarantees before allowing it to operate again.
The FSA has also informed the business that it will not hesitate to withdraw its approval in the future if there is sufficient evidence that there is non compliance with all requirements placed on food business operators.
NFU Peter Kendall said shorter supply chains and British sourced beef is needed as the horse meat scandal shows failings in the current system.
Kendall used his opening address at Conference 2013 to argue for a major shift in the way food is delivered.
New research shows customers want to see more British food on supermarket shelves with 82% of shoppers more likely to buy traceable food produced on British farms.
"This boils down to a clear and simple message: we need shorter supply chains" said Kendall, who was speaking in Birmingham.
"We must make that our collective ambition. But if British farmers are to deliver more of what the British consumer buys, it's going to take a major shift in the way the food supply chain operates."
Most major farming groups have highlighted failings in the supermarket supply chains since the horsemeat scandal broke.
"The squeezing of their suppliers margins and the relentless search for profit through buying cheaper product is the reason horsemeat is in their products" the National Beef Association said.
Comments
No comments posted yet. Be the first to post a comment