Texel genetics in demand in southern hemisphere
Texel genetics in demand in southern hemisphere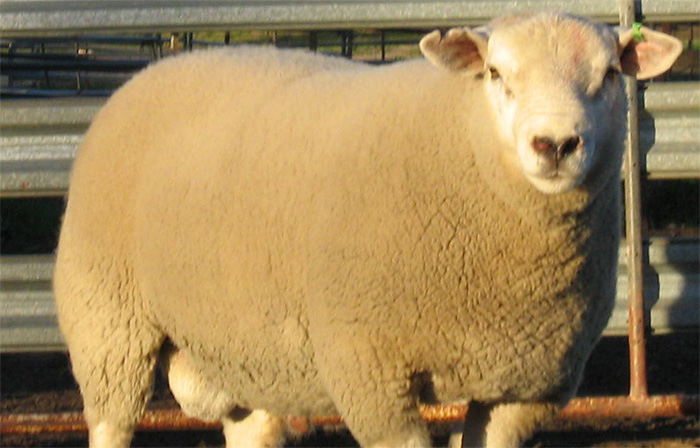 An Australian Texel ram carrying 50% British Texel genetics is making a splash in the Southern Hemisphere, having notched up impressive performance testing and an exceptional show record too.

The ram, Te Rakau 92724, is a son of an embryo transfer bred tup which was exported to Australia as an embryo in 2004. The ET bred tup is fully British bred, being a son of Kirtle Banker out of a Kirtle bred dam, HMK97095, herself a daughter of Netherkeir Blaze out of a dam by Milnbank Yesterday.

Having been successful in Australia semen was exported to New Zealand and after just two seasons Te Rakau 92724 ranks 40th in the New Zealand SIL-ACE terminal sire performance index, ranking ninth for growth.

What makes this ever more impressive, was that the original sourcing of British genetics was extremely difficult due to health restrictions dictated by APHIS. The major condition was for scrapie susceptibility, which was limited and rare in the British Texel population, due to the success of the National Scrapie Plan (NSP) at that time.

As a result of this New Zealand performance success he has been invited to take part in the dual purpose section of 2014-15 Beef and Lamb Central Progeny Test (CPT), a remarkable feat considering each breed Society can nominate just two rams a year to be included in this testing programme. The CPT assesses a number of traits including growth, based on weaning weight and carcass weight, and meat value based on the weight of meat in the leg, loin and shoulder as measured by VIAscan.

Such has been his impact in New Zealand that after Te Rakau 92724's first New Zealand breeding season his progeny was judged so impressive the Southern Districts of the New Zealand Texel Stud Breeders Association bought most of the available semen to distribute among their members to ensure the breeding was integrated as widely as possible.

Alongside his impressive performance Te Rakau 92724 also has a strong show record in Australia, having been named 2010 Australian National Texel Champion at the ASBA Sheep and Wool Show in Bendigo, Victoria. This was no small feat bearing in mind it required 2.5 days of continuous travelling for the tup to reach the show.

Commenting on the latest success story for British Texel exports John Yates, chief executive of the British Texel Sheep Society, said it served to demonstrate the excellent adaptability of British Texel genetics. "We know British Texels can perform in a diverse range of environments here at home and the continued success of British Texel genetics across the globe, including in Brazil, Australia and New Zealand, as well as in mainland Europe, is a great reflection on the skills of British Texel breeders.

"The Texel is a highly adaptable breed, so many sheep industries are now benefitting from the vision of our founder members added with the continued effort by breeders today to meet the requirements of modern processers and consumer tastes.

"In this the British Texel Society's 40th year it is a credit to breeders that they have developed the breed so much in the last 40 years that it is in demand across the world,"he added.

The original embryos exported to Australia, contained a wealth of breeding, including Annan Won o Won, Annan Ygorra, Woodmarsh Allgold, Baltier Winston, Netherkeir Blaze and Milnbank Yesterday among others, he added. "Reports from Australia and New Zealand suggest this depth of breeding is delivering an unmistakeable and enduring stamp on successive generations of Australian and New Zealand Texels."

British Texel breeders will have the chance to see the impact of British genetics in New Zealand on a 40th anniversary tour to New Zealand later this year.

Download

No comments posted yet. Be the first to post a comment
Display name

Please enter your name

Email
(optional)
Comment

Please enter your comment

Post Comment


Your comment submitted successfully.Please wait for admin approval.

Some error on your process.Please try one more time.