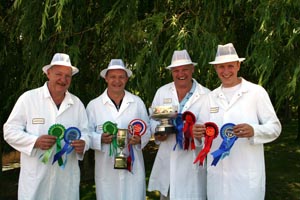 L-R Anthony Nigel Richard and Patrick Villis
Anthony, Richard, Nigel and Patrick Villis are celebrating their family's 100th year of cheesemaking at award-winning Cricketer Farm. The three brothers and one son, who live and work in the Somerset village of Nether Stowey, have been making cheese at Cricketer since 1970 and between them they have completed 100 years of cheesemaking.
Derek Buller, Managing Director at Cricketer Farm explains: "This really is a milestone for both the Villis family and Cricketer. As cheesemakers the Villis family has been invaluable to Cricketer - playing a big part in the success the Company has achieved in the last 37 years. Anthony Villis joined Cricketer when it was owned by the late Lord Beaverbrook, who originally established the farm, and started as a cheesemaker. Since then he has worked his way through the ranks to Head Cheesemaker and is now responsible for the 3,000 tonnes of cheese we produce in a year."
Anthony Villis started working for Cricketer on the 16th December 1970 and was joined by his brother Richard (now Cheese Production Manager) on 1st July 1975. Nine years later, on 7th May 1984, their brother Nigel (now Senior Cheesemaker) started cheesemaking, and was followed by Anthony's son Patrick (Cheesemaker) on 14th April 1998. During this time the Villis family has helped the Company to achieve hundreds of awards for its cheeses, including most recently the coveted Supreme Champion award at the 2007 Royal Bath & West Show.
"The success of our cheese is almost entirely down to the expertise and experience of our cheesemakers and we are extremely proud to have Anthony, Richard, Nigel and Patrick as part of this team," finished Derek.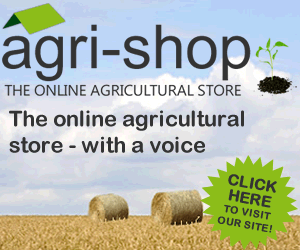 Comments
No comments posted yet. Be the first to post a comment