23-02-2004 00:00 AM
| News
CAP entitlements are set to become a negotiating feature of farming divorces say agricultural lawyers, following the long-awaited announcement by Margaret Beckett.
And farmers must 'MTR-proof' any land transactions or business restructuring or they may lose out on entitlements.
Agricultural lawyer Julie Robinson has been inundated with enquiries from farmers and landowners since the announcement and is presenting legal updates to several hundred farmers in the coming month.
Some of the features that she's been highlighting include the notional capital value of the new entitlements - which are likely to be on the negotiating table in any restructuring or divorce situations - and the importance of careful planning under the new rules to avoid missing out on the historical element payments, which are worth many £000's to a typically sized farm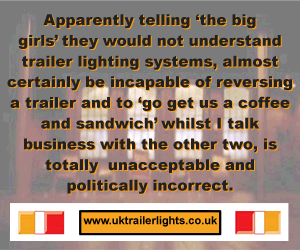 Also top of the list is ensuring that those who newly qualify for this support don't miss out by failing to claim in the first year, including cabbage growers, turf suppliers and borage and lavender growers.
"It is not going to be straightforward, but at last we have a sounder basis on which to advise," said Julie Robinson, who works with Roythorne & Co, NFU panel lawyers for the East Midlands and East Anglia.
"Clients with land transactions, partnership and company reorganisations and those waiting to retire have all been in a state of limbo over recent months."
But there are new uncertainties she added. "Having a history for the land is crucial and the ten month occupation rule is the one that is going to cause most of the ructions in the next few months with so much land
coming up for lease renewal in March. It may be that the qualifying period
will extend to more than a calendar year, but as we don't know for sure at this stage, we're urging all our clients to protect them."
Roythorne & Co, with offices in Spalding in Lincolnshire, Nottingham and Newmarket, is consistently at the top of the rankings for legal expertise in agricultural and estates work in the east of England. The firm currently employs 165 people and recently doubled its office space in Nottingham and opened its third site in Newmarket.
Comments
No comments posted yet. Be the first to post a comment