Independent consultant and slug specialist Colin Myram is advising growers to use low dose pellets with a more active ingredient to control slugs this autumn as this will allow more baiting points and more opportunities for slugs to eat whilst keeping well within the Stewardship guidelines.
Colin explains that slug control, in simple terms, depends on the number of opportunities that slugs have to eat a pellet. "There is a linear relationship between baiting points and control. Slugs move around at night and are attracted to pellets which they then eat and are subsequently controlled. The further away the pellets are, the less chance slugs have to find them. Normally it is thought that for low risk situations, as we are mostly seeing this year, 40 baiting points/square metre will be adequate. This goes up to 60/m² or more if risks are higher."
Colin Myram explains that the 1.5% TR3799 pellets from Chiltern Farm Chemicals are smaller and specially formulated to work at much lower rates. "These pellets are fully registered and approved by the CRD at less than half the rate of active of any other pellet. This allows for sufficient baiting points to be presented to slugs when fields are treated – a practice that would not be possible when using higher concentration pellets under the maximum dose constraints. Using 1.5% durable pellets at 4 kg/ha will apply plenty of baiting points, but you are using just 60 gms of your seasonal metaldehyde stewardship allowance for the autumn period. A higher number of baiting points also allows for some errors in application. Any variability of application will be ironed out when you are applying a higher number of baiting points to start with."
He reminds growers that the autumn Stewardship guidelines are for a maximum application rate of 210 g metaldehyde as/ha (or preferably 160 g/ha to further protect water) from the 1st August up to the 31st December. "It is vital that we keep metaldehyde out of water and one way is to use a more active pellet."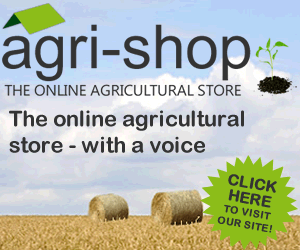 Colin warns that, although conditions have been dry, slugs are still a potential threat to cereals. "There are very high levels of eggs in the soil, following last year and when it gets wetter, eggs will hatch and slugs will come to the soil surface. The slug population could increase and emerging winter crops are vulnerable to damage. It is important to apply slug pellets soon after drilling."
The recommendation for this autumn is to apply 4 kg/ha of a 1.5% wet or hybrid metaldehyde pellet, (e.g. Attract or Allure,) with a maximum of three applications to cereals or oilseed rape.
Comments
No comments posted yet. Be the first to post a comment