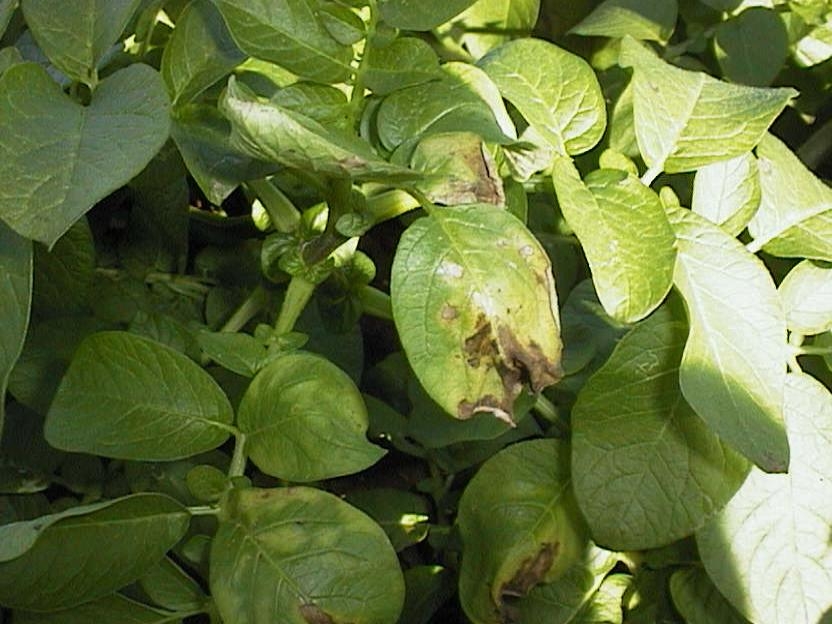 Foliar symptoms of potato blight
With such a heavy blight year this year, growers are having to throw everything at their potato crop in order to keep disease at bay and protect yields.
The multi-site protectant fungicide Dithane continues to play a useful role in the second half of the blight programme as it has full label recommendations for the control of both early and late blight and it adds in a strong anti-resistance component into the mix but at a cost-effective price.
"Late blight has certainly become more aggressive, with new strains developing. Early blight (Alternaria) too is increasing in potatoes and the risk of resistance has become more relevant with the heavy blight programmes that have been necessary to apply this year. Potato growers have had a tough year, having to contend with very high late blight levels as well as high Alternaria levels. For this reason alone growers need to maintain good levels of mancozeb in their programme. It is thought that Alternaria has become much more of a problem in the UK as a direct result of less mancozeb being used in the programme. A fungicide with proven dual activity on both diseases is needed," advises Dr. David Stormonth, Technical Manager for Interfarm.
He points out that the protectant fungicide mancozeb, as in Dithane 945, is regarded as the key active against Alternaria in Europe where this disease is much more significant. "Dithane is one of the few fungicides to have label recommendations for both diseases."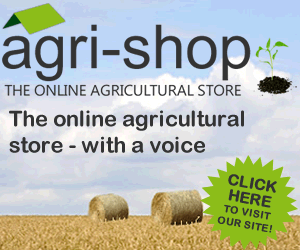 Dr. Stormonth also warns of the high risk of resistance in potatoes and the need for resistance management. "In a season such as this when blight pressure has been so high, the only way to keep on top of it is to apply a full programme of fungicides at tight intervals and some fungicides are single-site only. By putting pressure on the blight pathogen, you are also putting the pressure on creating resistance. It makes sense to add in a powerful multi-site fungicide throughout the programme in order to minimise this threat. With Dithane you can use up to a maximum of 8 applications per crop and it has a Harvest Interval of 7 days, making it easy and flexible to integrate in mix with other blight fungicides."
"We have seen significant changes in the UK blight population with much more aggressive strains developing plus new strains such as the newly discovered Green 33 being identified. Mancozeb will control all known blight strains and has an enviable position as the multi-site fungicide. Its inclusion in the programme can only help in reducing resistance build up," says Dr. Stormonth.
The dose rate for mancozeb against both late and early potato blight is 2 kg/ha, which delivers an effective dose for Alternaria, (in excess of 1500 gms.ai./ha) as well as for Phytophthora.
Comments
No comments posted yet. Be the first to post a comment