"Land is not made anymore," this was the clear message from NFU Cymru President, Ed Bailey, a beef and sheep farmer in Meirionnydd, on the eve of the county show.
Figures released last week in the RICS Land Management Survey confirmed that agricultural land prices have increased significantly in recent years. It is now more than three times what it was in 2004.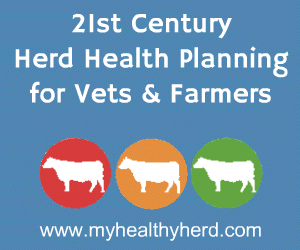 Ed Bailey said, "This shows the demand there is for agricultural land and as an industry we need to do everything in our power to maintain this food producing asset in the best possible condition."
Meirionnydd County Chairman Trefor Hughes added, "With much of the land in this county being coastal, it is absolutely vital that both coastal defences and
water
course maintenance are given top priority.
"It is of concern to NFU Cymru that Natural Resources Wales (NRW) has identified farmland south of the village of Pennal, Tywyn, as a possible conversion area for coastal realignment and habitat creation.
"The NRW and Welsh Government must understand the importance of this low lying and fertile agricultural land to the overall farming systems of the holdings involved. The fields produce winter feed in the summer months and are important winter grazing areas for sheep.
"We talk about eco-system services but the provision of Welsh Beef and Welsh Lamb from this area is, in our view, just as important for the businesses concerned as the creation of a salt marsh."
Mr Hughes added, "An on-site meeting has been arranged by NFU Cymru with the NRW next week to air our members' real concerns about such proposals."
Comments
No comments posted yet. Be the first to post a comment