Thousands sign badger cull e petition
Thousands sign badger cull e-petition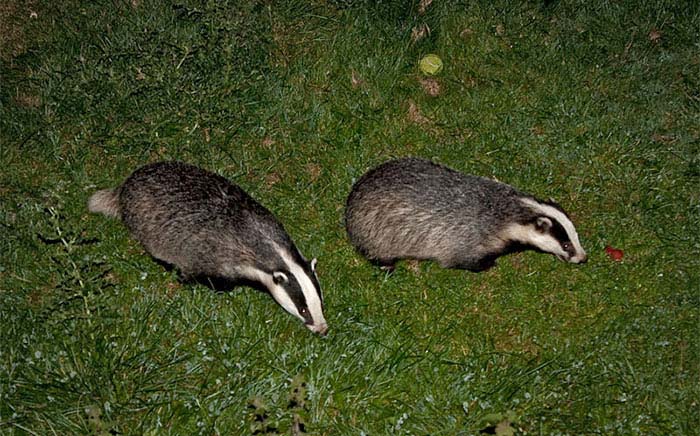 An e-petition opposing the planned badger cull programme which was signed and promoted by various organisations, has broken the record for the largest number of signatories ever to sign a government petition.

Team Badger is a coalition of organisations that have teamed up to fight the planned cull of badgers, with Queen Guitarist Brian May, fronting their campaign.

A fresh commitment was made by Prime Minister David Cameron to eradicate bovine tuberculosis (bTB) at the North Devon Show.

Speaking at the show, Cameron confirmed that badger culls will go ahead and that his Government has the 'political courage' to support the countryside in combating the disease.

A total of 263,000 people have signed the e-petition to pledge their support against the badger cull policy the Government have put forward to control the spread of bovine tuberculosis (bTB) into cattle. Individuals who support alternative methods instead of culling badgers include academics, public figures, naturalists, celebrities and many thousands of the general public.

But new rules to stop the spread of bovine TB, including more targeted support for badger vaccination are being introduced by the government.

Stamping out infection in areas where the disease is spreading, known as the 'edge' area, is expected to benefit farmers and livestock businesses by an estimated £27 million over 10 years by limiting the impact of bovine TB on their businesses, according to Farming Minister David Heath.

"Bovine TB is a highly infectious disease that is devastating our dairy and beef industry and continues to spread across England at an alarming rate. We must do everything we can to crack down on what is the biggest animal disease threat facing the nation.

"We are taking tough and decisive action on TB at the frontier of this disease to stop and then reverse the spread. The measures we are introducing this year will help protect vast areas of England from the scourge of TB and take a significant step towards our goal of eradicating TB within 25 years."

Analysis suggests that, if left unchecked, bTB could spread beyond the edge area to areas such as Greater Manchester, Lincolnshire, Merseyside and West Yorkshire by 2022.

Dorset Wildlife Trust have been inviting members of the public who want their voices to be heard about the badger cull to sign the e-petition, and we are delighted that our proactive approach has undoubtedly contributed to the overwhelming amount of signatures collected.

Chief Executive for Dorset Wildlife Trust, Simon Cripps said: "Dorset Wildlife Trust has been outspoken in our opposition to badger culling in Dorset, and we will not allow badger culling on our land. We are sympathetic to farmers who have to deal with the devastating effects this disease has on cattle, and we continue to support alternative methods such as cattle vaccination, better bio security and badger vaccination. There is clearly a huge amount of public opinion against badger culling and we hope this petition will encourage the Government and the Dorset NFU to re-evaluate their culling policies to reflect the overwhelming scientific evidence that culling badgers is not an effective means of control."

"Defra's estimates have found that a badger cull is likely to see at best a 16% net reduction of bTB in cattle, which leaves 84% of the problem not dealt with. There is also scientific evidence to suggest that the cull may spread the disease further, as it will increase movement and contact between infected cattle and badgers. It is for these reasons that Dorset Wildlife Trust believes that vaccination of cattle in the long term, and vaccination of badgers in the short term are a more effective means of controlling bovine tuberculosis (bTB) in cattle."

Download
20-08-2013 10:29 AM | Posted by: Clued-Up
The NFU leadership have failed ALL farmers by not pressing for better targeted, taxpayer-supported action on cattle bTB.

Badgers are irrelevant to controlling cattle bTB and supporting a badger cull is stupid politics (the public won't stand for it and will do everything they can think of to stop it happening).

It's late in the day but if they switch track NOW the NFU leadership may be able to claw back some lost ground, to farmers' benefit.

The Oct 2013 "edge" cattle controls should be applied throughout the UK as the best way of getting ahead of the disease. Testing cattle within 3 Km of an outbreak every 6 months with the more sensitive bTB test means there won't be long enough for unidentified bTB infected cattle to pass on the disease to their herd-mates and cause fresh outbreaks.

Although this is the right way forward to end the cattle bTB disease problem in the dairy and beef sectors within the next few years, farmers need taxpayers' support to bear the scheme's initial costs.

I'd have thought the NFU COULD negotiate a government package to provide interest-free loans to farmers hit by the extra costs of introducing the Oct 2013 scheme throughout the UK.

This would be a "win-win" arrangement for both sides. Farmers want help to survive the next few years and the government really doesn't want an outright war with voters over badgers.
20-08-2013 13:58 PM | Posted by: Lindsey Lamb
Please stop the cull and go for the humane option!
21-08-2013 08:35 AM | Posted by: ssimples
Things need to start happening now whilst the UK still has a cattle farming industry. Rather worryingly the Irish government places food at the heart of an export led growth strategy. In fact Ireland hopes to double milk production over the next 10 years, and the fact they have exceeded quota, and have been dangerously close in the past, are all signs that they are gearing up to hit this target.

http://www.thedairysite.com/news/40266/is-europe-gearing-up-for-greater-milk-production

Things need to start happening now whilst the UK still has a cattle farming industry. Rather worryingly the Irish government places food at the heart of an export led growth strategy (Reference 1). In fact Ireland is gearing up to double milk production over the next 10 years (Reference 2).

Bovine TB has the potential to cripple cattle farming in the UK. Less than 5% of commercial dairy herds have escaped TB in the worst effected counties in South West England (Reference 3). When operations are restricted due to TB it has a devestating impact on a farming business.

Regarding culling badgers to address the problem, results of the RBCT illustrated how partial culls are so ineffective whilst the results of the Thornbury exercise illustrated the enormous and long lasting impact of a thorough cull.

Yet both DEFRA and the NFU exclusively quote the ineffective RBCT results. To most people a 16% benefit over nine years is simply not worth the price. The public are repeatedly saying this and who can blame them?

If the UK is actually planning to address bovine TB they would be highlighting what has happened in the Thornbury area relative to what has happened in the whole of the South West over the last 30 years. As can be seen in the graph in Reference 4, which shows data supplied by DEFRA, culling badgers resulted in a profound and substantial drop in bovine TB and these reduced levels relative to those in the South West have remained for at least 30 years after culling stopped in 1981. This is an enormous payback for just 6 years of culling effort.

This message would have real meaning and impact to the public. Saying that levels are expected to drop by a maximum of 16% over nine months is a very weak message. If Ireland doubles its milk production in the next 10 years, measures outlined in DEFRA's recently announced draft strategy will do very little to stem the movement of milk production out of England into Ireland within this timescale.

References
1. http://www.dairyreporter.com/Markets/Ireland-sees-potential-for-big-milk-export-push
2. http://www.thedairysite.com/news/40266/is-europe-gearing-up-for-greater-milk-production
3. http://www.bovinetb.info/docs/bovine-tb-free-commercial-dairy-herds.pdf
4. http://www.bovinetb.info/graphs/graph98_tb-infected-herds-in-thornbury-and-south-west-1966-to-2010.php
22-08-2013 10:35 AM | Posted by: Alann Daniels
Well if this barbaric cull goes ahead I for one will stop using English meat & dairy products. Together with the atrocious treatment of cattle at abattoirs I will seriously consider vegetarianism. Blow the blood thirsty farmers and hoorah Henry's the government seeks to appease.
22-08-2013 14:43 PM | Posted by: Judi Moore
I cannot understand why bTB is only now becoming an issue. It's been in the national herd to my certain knowledge (with the attendant bad press for badgers) since the Seventies. Why have 40 years elapsed and no vaccine for cattle has been developed? Now there is a crisis, which surely should've been nipped in the bud many years ago. It behooves the farming industry to do something more constructive than culling a beloved British animal. That is not going to solve the problem, although it may make some people feel better about it. I understand that badgers have enjoyed a bit of a population explosion over the last 40 years. Hooray! I don't think we have so many to spare that removing them from certain areas of the country is a defensible move.
27-08-2013 17:51 PM | Posted by: Jeanette Duffield
I cannot believe what is happening in this country. Killing the little badgers is absolutely shocking and barbaric. I hope all animal loving folk will boycott the meat industry.
29-08-2013 02:01 AM | Posted by: irishterrier
I am distraught at the insane and inhumane slaughter of the badgers. We will boycott all beef and dairy products until it ends.
30-08-2013 01:31 AM | Posted by: angel
Save our Badgers and stop this culling now how can David Cameron allow this slaughter to continue. I would never vote for a government that is so barbaric. I thought Badgers were suppose to be protected.
Display name

Please enter your name

Email
(optional)
Comment

Please enter your comment

Post Comment


Your comment submitted successfully.Please wait for admin approval.

Some error on your process.Please try one more time.