The new 2012-13 grass and clover varieties for Scotland recommended list included seven new varieties, three from Barenbrug – Glenariff and Clanrye, from the AFBI breeding programme in Northern Ireland, and Katy, from the ABM programme in New Zealand.
The recommended list has just been released by the Scottish Rural University College (SRUC), the successor organisation to Scottish Agricultural College (SAC), which has been testing grasses and producing its list for over 40 years.
SRUC has been formed by combining the three rural colleges – Barony, Oatridge and Elmwood – with SAC.
Glenariff is an intermediate-heading diploid perennial ryegrass, with Spelga parentage, which has also been recommended in England and Wales, and Northern Ireland. Glenariff is a very high-yielding variety, with growth balanced across the growing season.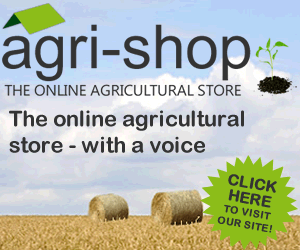 It is also a very high-quality variety, particularly in the second half of the year, when quality in swards often deteriorates due to re-heading. High digestibility is combined with excellent sward density and disease resistance, making it an ideal grass for use in cutting and grazing swards.
Clanrye is a late-heading diploid perennial ryegrass, also recommended by AFBI and HVG (I don't know what this is?). It was bred by crossing Tyrella with Dutch varieties and is one of the top-yielding late-heading varieties.
This yield is combined with forage quality, sward density and disease resistance. Both varieties have very good resistance to drechslera leaf spot, a disease that attacks grass in cool, wet conditions, leading to rejection by the grazing animal and increased vulnerability to winter kill.
Both Clanrye and Glenariff were sown in 2011 in persistency and palatability trials on dairy farms in Cumbria. Large areas of the varieties were sown as pure swards as part of a normal re-seeded field and the swards are being assessed regularly to ensure they are palatable and that they will stand up to intensive dairy wear and tear.
Initial results have confirmed that the two have distinct advantages over previous material and have withstood the added pressures from the abnormal season with flying colours.
Katy is a large white clover with a leaf size slightly larger than Menna.
It is a very high yielding variety, giving one of the top yields as both a pure clover and when mixed with ryegrass. It is a very persistent variety, surviving well under both simulated cattle and sheep grazing and will make a significant contribution to Ensign White Clover blend when seed becomes available from the New Zealand harvest in 2013.
Comments
No comments posted yet. Be the first to post a comment