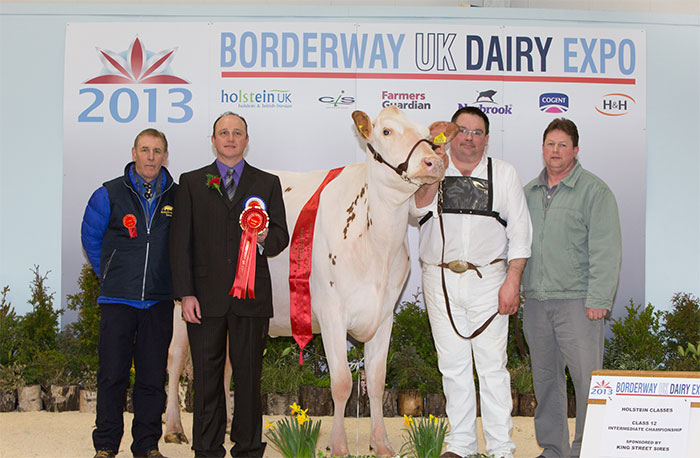 One of the UK's foremost pedigree dairy Holstein herds is to go under the hammer in its entirety, in a special dispersal sale at Carlisle's Borderway Mart at the end of the month.
Harrison & Hetherington is handling the auction of the world class cow families put together in the Newabbey herd, based near Dumfries in Scotland. Andrew and Alison Bunting of Newabbey will be selling this exceptional mixture of award-winning cows, heifers and calves on July 30th.
The Buntings have invested heavily in the best genetics since 2002 to create a top quality herd, which features a number of prize-winning stars.
Glyn Lucas, Senior Dairy Auctioneer from Harrison & Hetherington, said: "This really is a rare opportunity for buyers to bid for some exceptional cows, with some of the finest genetics in the UK dairy industry. We are expecting a lot of interest from buyers from across the country.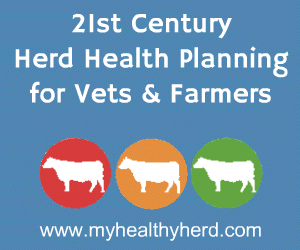 "The Newabbey herd contains a number of well-known individuals, but the herd as a whole is made up of animals that have been carefully bred for some of very best genetic traits."
The dispersal, which is a result of a change in farming practices, features a total of 112 lots. They include both show-winning types and cows bred for their high-production qualities.
One of the star attractions of the sale will be Sterndale Sterling Jodie Red. Bought as a calf for £10,000 in 2012 at the Global Classic Sale at the first Borderway UK Dairy Expo, she returned last year to scoop the red and white championship in the red and white show, and take the intermediate champion in the Holstein show. She is from the famous Fradon Jodie family and has 10 EX or VG dams in her pedigree.
Glyn said: "The Newabbey herd is notable not just for its show champions, but because of the thought, care and effort the Buntings have taken over the years to build a tremendous showcase of pedigree Holsteins using the best genetics across the herd as a whole.
"Bidders can be confident they are buying animals that have been selected for quality and bred with care to build up an exceptional herd."
Comments
No comments posted yet. Be the first to post a comment