11-02-2014 11:34 AM
| News
The seventh annual VQ Day campaign has kicked off with a call for vocational excellence to be recognised within the world of business – with companies being encouraged to nominate themselves for the VQ Employer of the Year award, sponsored by City & Guilds.
VQ Day was established by the Edge Foundation in 2008 to raise the status of technical, practical and vocational learning and celebrate vocational achievement.
The VQ Employer of the Year award was successfully introduced last year to recognise employers who promote the value of vocational qualifications in the workplace. There will be two categories for this award, SME (1 – 249 employees) and Large Employers (250+ employees).
Employers and learning providers are also encouraged to nominate outstanding students and employees for the national VQ Learner of the Year award sponsored by OCR.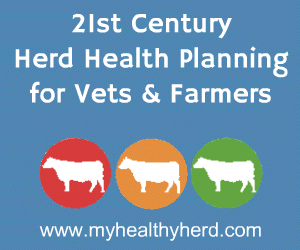 A new study, commissioned by the Edge Foundation, polled over 2,000 18-35 year olds, split between those who had opted for a vocational education and those who had taken a wholly academic route.
The results revealed that many young people are still being actively discouraged from opting for vocational education – with just a quarter of parents (27%) judging it to be worthwhile*.
This is despite evidence that people who choose a practical, hands-on approach to learning are as fulfilled as people who took an academic route. All those surveyed were asked to rate their current career in relation to factors such as career choice, salary, success, fulfilment and overall job satisfaction. The answers reveal remarkably little difference in satisfaction between people who chose academic and vocational pathways.
Additionally, research from the 2012 First Steps to Wealth Report, illustrates that the lifetime earnings of a graduate are comparable with the lifetime earnings of many former apprentices – for example construction apprentices earn £1,504,000 compared with £1,612,000 for a graduate.**
Jan Hodges, CEO of the Edge Foundation: "At Edge, we acknowledge that there are many paths to success - vocational education is one of many routes available for people looking to gain qualifications suited to their individual skills and needs. It is imperative that vocational qualifications are seen by society as on a par with other qualifications.
"VQ Day is an opportunity to celebrate vocational achievement. This year we have revitalised the awards to celebrate not only the successes of VQ learners and employers but also to recognise vocational education teachers and trainers who have inspired and helped their learners to gain the technical, practical and work-related skills to get the edge in their chosen careers."
Nominations for all the awards will be judged by a panel and the chosen winners will be presented with their awards by a Minister at the prestigious evening VQ Day Awards ceremony on the 3rd June in Westminster, London.
The deadline for submissions for both the VQ Learner and Employer of the Year Awards is 2nd May, 2014. To find out more information and how to enter, visit: www.vqday.org.uk/vq-awards
In its inaugural year, the 2013 Employer of the Year award was presented to Veolia Environment in recognition of the outstanding support it has provided to those undertaking VQs within its workforce.
Roy Fairweather, Managing Director (Veolia Campus), Veolia Group, said: "It was an honour to receive the first employer focused award on behalf of the Veolia Group at VQ Day last year and be recognised for the investment we put into ensuring our employees are the best they can be. Organisations play a vital role in the development of their employees and the benefits of developing vocational training programmes for staff are evident on both a personal and commercial level. This award encourages employers to make vocational, on-the-job training a priority and celebrates the many organisations across the country already doing so."
2013's England VQ Learner of the Year was 25 year old Aaron Freeman from Forest Dean who completed a Public Services vocational qualification (VQS) at Gloucestershire College. Following his vocational education, he launched and now runs his own successful business – Battlesports – which offers people the opportunity to experience 'live' versions of computer-based war games.
He said: "I was de
light
ed to win the Learner of the Year award last year and be recognised for my achievements after five years of hard work. The practical style of learning involved in studying a vocational qualification was just right for me and really set me up with the necessary skills I needed for my career in business management. Vocational learning is very close to my heart so I think more people, of all ages, need to know that vocational qualifications are just as important as 'academic' qualifications and can open many doors for people like me. I never would never have been able to get where I am today without my VQ."
Comments
No comments posted yet. Be the first to post a comment