11-01-2010 14:25 PM
| News
In Europe ragweed is spreading like a wildfire. This weed is not yet a problem in Denmark, but in some South European countries it is a great nuisance.
The highly allergenic ragweed is spreading like wildfire in Europe. Photo: Christian Bohren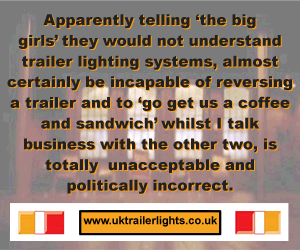 If there is one thing that global warming will not be able to change in Denmark, it is the long summer evenings that we will continue to have irrespective of how the temperatures change. Let us remember to appreciate these because with the northward crawl of warmer temperatures, something else risks following in its wake. This is the highly allergenic ragweed (Ambrosia), which is already a huge problem in some other European countries.
Scientists from the Faculty of Agricultural Sciences have been project leaders on a joint European study to map this problem. The study is now completed and the results will be presented at the 2010 Crop Production Congress to be held in Herning from 12-14 January.
The project is supported by the Danish Ministry of Food, Agriculture and Fisheries via the European research network for plant health – EUPHRESCO.
- Denmark is the project participant that has given most money to this project. I think it is very far-sighted to give money to something that is not yet a problem in Denmark. This is what you can call prescience, says head of research unit Niels Holst from the Department of Integrated Pest Management at the Faculty of Agricultural Sciences, who is the leader of the project.
Blind passenger
Ragweed is actually already a common plant in Denmark. Bird-lovers unwittingly sow it when they feed birds sunflower seeds from Central Europe. The seed mixtures frequently include ragweed seeds. Some of these seeds will germinate – and the warmer it gets in Denmark, the more frequently this will happen.
The plant is here to stay, but it fortunately does not spread in Denmark. This is because of the long summer days. Ragweed comes from a more southerly climate and has therefore adapted to shorter summer days. This means that it needs relatively short summer days to be able to flower and develop pollen.
It can still grow though – up to one metre tall if conditions are right. And conditions were right in the experiment that the Danish section of the EUPHRESCO project undertook. The scientists grew ragweed in pots and in field trials with barley and maize in order to test different management strategies.
The results of the efforts show that the optimal strategy for weed control is to combine chemical control with a timely cut during the season. This most important aspect stops it flowering so it cannot spread its extremely prolific, very mobile and exceptionally allergenic pollen. The setting of seeds should also be prevented or restricted to stop its dispersion.
Denmark escapes
When competing with other plants, ragweed growth is restricted, but following harvest, when only stubble is left in the field, the growth of ragweed explodes. This is not usually a big problem for agriculture, but due to its unfortunate ability to cause severe allergy, it is a huge problem for human health. However, in warmer climates it can be a very troublesome and loss-making weed in crops such as sunflower.
In the countries where ragweed grows to maturity and develops pollen it is a considerable nuisance to allergy sufferers. One plant produces in one year up to three billion strongly allergenic and very light pollen grains that can be carried by the wind over long distances. This typically happens in August when allergy sufferers usually can start to breathe more freely.
- When first the beast has been let out of the bag it is difficult to control. In Switzerland ragweed is a considerable problem and in Slovenia it is completely out of control. In Denmark is it not yet a problem, says Niels Holst. But every year some of the plants that grow in Denmark will set seeds and maybe natural selection will one day produce a variety that appreciates the long Danish summer days.
- We hope this will not happen, but we are now prepared for this eventuality, adds Niels Holst.
FACTS ABOUT RAGWEED:
- Ragweed originates from the United States.
- Its Latin name is Ambrosia artemisiifolia.
- Ragweed manages perfectly well without bees, although it belongs to the aster family (Asteraceae) where most species, like the dandelion, are pollinated by insects.
- Ragweed is pollinated by wind-borne pollen. It can spread over large distances and is highly allergenic.
- Ragweed can typically be found at the side of roads, in gardens, fields and along watercourses. It thrives in places where the soil is turned over and disturbed, such as building sites.
- In the 1990s ragweed became very common in Central Europe, maybe because of the large building activity taking place following the fall of communism.
The report on common ragweed describes all possible aspects of the plant, including its distribution, management and allergenic properties.
Comments
No comments posted yet. Be the first to post a comment