NIABTAG reported their latest winter oilseed rape variety trial results, with conventional varieties still performing well against hybrids in a challenging year. Es Cubic has shown consistent high performance in these early results, yielding 4.38 t/ha (105% site mean) at the site in Morley, Norfolk and out-yielding many of the widely grown commercial varieties.
At the site in Fulbourn, Cambridgeshire Es Cubic was the highest yielding conventional variety in the trial with a Gross Output of 4.26 t/ha (107% site mean) with a good oil content of 45.9%.
Neil Groom, Technical Director of Grainseed says that Cubic offers a strong agronomic package being low biomass and stiff strawed with a 7 for stem canker and multigene resistance. It is early to mature (7) and has excellent autumn vigour. He points out that the new variety Es Alegria yielded 104% (4.14 t/ha) with 45.9% and was the second highest yielding conventional. "Es Agatha yielded 102% (4.07 t/ha) with 45.2% oil content. This compares favourably with the control varieties of PR45W21, DK Cabernet, Excalibur and Vision."
Simon Kightley of NIABTAG says that, like many growers out there, he is keen to support conventional varieties as he thinks they have many practical advantages over and above hybrids.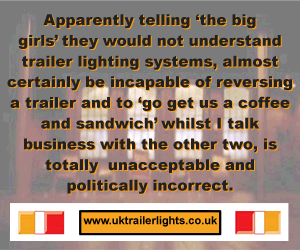 One myth that irritates Simon is the phrase hybrid vigour. "Hybrids do not necessarily have autumn vigour. I have seen many conventional varieties with much better autumn vigour than any hybrid. For example non-listed variety Es Alienor from Grainseed lives up to its reputation and shows much better autumn vigour than the hybrids. Admittedly most hybrid varieties have good spring vigour, but this can be a negative as they produce too much vegetative growth, too much biomass and too large a canopy. Crops could lodge badly and may not produce a high yield as light penetration into the canopy is restricted. I am convinced that the characteristic of vigour should be allocated to each individual variety, and not be seen as a broad brush allocation to a variety type. You can have a conventional with top vigour and a hybrid without it."
Simon also believes that, on average, conventional varieties have lower biomass than hybrid varieties, which leads to easier management and harvest. "Excessive vegetative growth in the spring leads to too much Nitrogen being scavenged and more unwanted growth in the stem and branches. Too large a canopy adds to the cost of management and can have a negative effect on yield."
Simon Kightley points out that conventional varieties have more flexibility in terms of seed rates. "Hybrid seed is more expensive and growers have the potential to save seed from conventional crops. With the potential and imminent loss of the most effective seed dressing in rape, growers will need to compensate for possible plant loss by increasing seed rates in the future. Because of the relative cost of seed, growers will have more leeway with conventional varieties to increase seed rates if and when seedbed conditions need it."
He recognises that using high seed rates necessitates growing a variety with good standing ability. "Growers may have more scope for extra seed, but if your worse fears don't come true and all the seeds germinate, clearly you will need to choose a strong variety with excellent standing power and straw stiffness."
Neil Groom, Technical Director of Grainseed, says that his company's portfolio of conventional winter oilseed varieties, which include Cubic and Alienor and now Alegria, are all low biomass conventional varieties that perform consistently well.
Comments
No comments posted yet. Be the first to post a comment