Hampton Steel Ltd manufacture a wide range of quality wire fencing products for deer farmers, supported by competitive prices and excellent customer service. Centrally located in Wellingborough, Northamptonshire their extensive list of products includes, hinge joint fencing, mild steel and high tensile barbed wire, line wires and staples, chain link fencing, hexagonal wire netting and their extremely strong, versatile and user specifiable fixed knot fencing system, Hampton XNET™.
With the help of Dr John Fletcher BVMS Hon FRCVS, PhD, ARAgS Hampton's XNET™ fence was recently put to the test on his farm in Fife. Featuring a smooth animal and fleece friendly X shaped knotted joint, Hampton XNET™'s vertical and horizontal line wires are locked tight to provide a superior fence with superior strength, far out performing more traditional wire fencing options. The usual movement present in certain wire fencing systems such as hinge joint is all but eliminated, 'I can say that after six months XNET™ has proven itself robust and well able to withstand pressure from deer. The fencing contractor commented that XNET™ had been easy to erect. We would both be happy to use this fence again.' Commented Dr Fletcher
Manufactured in the UK only by Hampton Steel, Hampton XNET™ has the versatility to be configured with fence heights up to 2.6 meters and in line with the user's specification. Customers can discuss their requirements with the Hampton sales team to design their own bespoke fencing solution or choose from popular deer mesh patterns such as those incorporating 13 or 17 line wires and a fence height of 190cm.
An optional hinged lower section is a simple addition to the configuration. For example, this means the fence can easily be angled out at the hinge and buried thereby inhibiting access by burrowing animals. The advanced technology of the design makes the high tensile XNET™ almost self-supporting requiring fewer posts.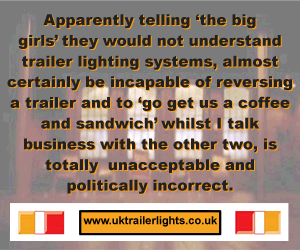 'I would like to thank Dr. Fletcher for his time and commitment during this trialing process. Whilst we have confidence in Hampton XNET™, it is more than pleasing to have endorsements from those who matter most….our customers'. Said Mark Johnson, Managing Director of Hampton Steel Ltd.
Hampton's manufacture the longer, labour saving and more cost effective, 500m rolls of hinge joint and XNET™ fencing for deer. 'We recognised the potential for the larger 500m rolls and this has been confirmed by the increased demand in the market and positive feedback from our customers. These larger rolls provide not only valuable cost savings but, improved levels of efficiency and the quality our customers deserve. It is these high standards of product specification combined with total customer satisfaction that underpin our business and provide the benchmarks by which we operate' Said Peter Matten, Sales Director of Hampton Steel Ltd.
Visit www.hamptonsteel.co.uk to view Hampton's complete range of fencing systems and associated products or call the sales team to discuss your specific requirements on 01933 234070.
Comments
No comments posted yet. Be the first to post a comment