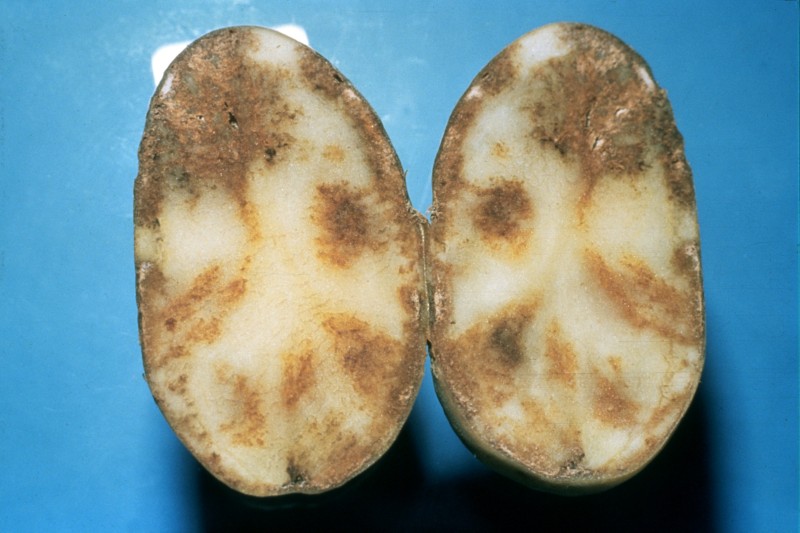 Tuber blight symptoms
The blight fungicide containing Initium and dimethomorph, Zampro DM, has had reduction of tuber blight incidence added to its label, in addition to the control of late foliar blight.
Peter Clare, MD for Cheshire-based distributor Environmental Crop Management Ltd. part of the Crest Group, is delighted that tuber blight has been added to the Zampro DM label as it validates what he has seen on farm.
"This new label recommendation will be a welcome addition for growers, as there are very few fungicides with label claims for tuber blight. We had the opportunity to use Zampro DM (which is also marketed as Percos) in our blight programmes for a number of years and were convinced of its ability to reduce tuber blight, a feature that most other blight fungicides don't have. In our part of the country blight pressure is always high and so we need reliable and effective fungicides to offer our potato growers."
"We recommend Zampro DM from the middle of the blight programme onwards, due to its strength on tuber blight, its curative activity on late infections and its impressive rainfastness. It has worked well controlling late blight infections and farmers have reported that their potatoes have stored well following two applications of Zampro DM at the end of the fungicide programme."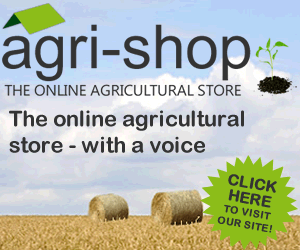 Rob Storer, Potato Product Manager for BASF points out that BASF introduced the new active ingredient Initium last year.
"Initium is the trade-mark of a unique active ingredient with the common chemical name ametoctradin. It is from a totally new class of chemistry among the complex III inhibitors. Initium is a highly effective protectant fungicide, showing premium preventative action against late potato blight."
"The effect of amectoctradin on zoospore production and motility and the anti-sporulant activity of dimethomorph combine to reduce tuber blight incidence, when Zampro DM is applied any time from tuber initiation onwards."
Development work demonstrated that Zampro had strong tuber blight activity, comparing well against other fungicides – in one series of trials where the untreated had 6.7% tuber blight, the Percos treatment resulted in just 2.4% tuber blight, compared with fluazinam at 3%. But, as with all blight fungicides, they will reduce the incidence of tuber blight only when used as part of a full programme of correctly timed sprays.
Rob reports that the Zampro DM performed well in its first year of commercial use. "In fact the Initium and dimethomorph co-form was the best treatment for foliar blight in a direct product comparison trial at Eurofins. It also has fantastic rainfastness, looking to be one of, if not, the best in trials work."
"Looking at the weather this year blight pressure could be high and growers need to apply a comprehensive and robust blight programme with tight spray intervals. But any blight programme is as only as good as the weakest link – integrating strong fungicides with different modes of action on the blight pathogen throughout the programme from emergence to harvest is the key to controlling this damaging disease."
Zampro DM offers protectant, locally systemic and translaminar activity and can be used either during rapid canopy, stable canopy or senescence. It is a mancozeb-free option which may appeal to some industry sectors. Containing two active ingredients with different modes of action, Zampro DM helps to reduce the risk of resistance developing and forms part of an overall anti-resistance strategy. Up to 4 applications per crop can be made.
Comments
No comments posted yet. Be the first to post a comment