With potato planting just starting in many parts of the country, growers have the option of using the residual herbicide, Tuberon for pre and post-emergence use in early and maincrop potatoes.
"Containing metribuzin formulated as a 480 g/l user-friendly suspension concentrate, Tuberon controls both annual grasses and broad-leaved weeds. It is active on a wide range of weeds including charlock, chickweed, dead-nettle, fat-hen, forget-me-not, fumitory, hemp-nettle, knotgrass, mayweeds, field pansy, poppy and redshank as well as black-grass and annual meadow-grass," advises Dr. David Stormonth, Technical Manager, Interfarm (UK) Ltd.
"Weeds compete in potatoes, adversely affecting yield and harvesting and growers should be aiming to keep the crop weed-free from planting until the foliage meets in the row. Some weed species such as fat-hen, knotgrass, fumitory, redshank and bindweed are more critical to control than others as they smother the crop or are particularly tall and so compete more heavily. But growers have a much more limited choice of herbicides these days," says David.
Tuberon contains the well-known active ingredient metribuzin. "Most growers are fully aware of the need to vary rates of use of metribuzin with crop type and soil type. For instance Tuberon is recommended at a dose rate of 1 litre/ha for earlies grown on very light or light soils, at 1.5 l/ha for main crops on these light soils and 2.2 l/ha for main crops on medium, heavy, organic and peaty soils. Most growers are also aware of the need to ensure that their varieties are listed. For instance most early and maincrop varieties on the label should be treated pre-emergence, but Maris Piper is treated post-emergence but not on light soils."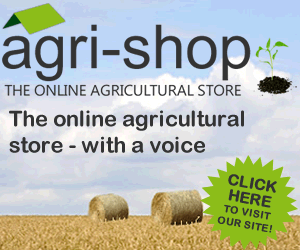 "Tuberon is safe on many important potato varieties such as Maris Piper, Estima, Maris Peer, Marfona, Pentland Dell, King Edward, Nadine, Desiree, Charlotte, Wilja, Maris Bard, Cara, Record and Romano. The herbicide is mainly absorbed through the roots, with limited contact activity through leaves. Being a liquid formulation is helpful to the spray operator as speed of mixing and spraying is faster," says Dr. Stormonth.
Tuberon is approved as a selective herbicide for the pre-and post-emergence control of a wide range of annual grasses and broad-leaved weeds in most early and maincrop potatoes. It has recommended dose rates of 1.0, 1.5 and 2.2 l/ha, depending on soil type. Its latest time of application is before potato shoots reach 15 cms in length. Tuberon is packed in 5 litre packs and is available from Interfarm distributors.
For further comment and information, please contact Dr. David Stormonth, Technical Manager, Interfarm UK Ltd. on 01354 741414 or 07818 036506 (mobile) or via e-mail david.stormonth@interfarm.co.uk
Comments
No comments posted yet. Be the first to post a comment