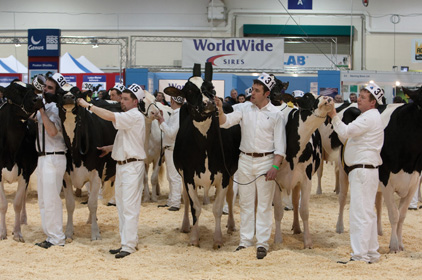 Dairy farmers from across the country will be competing for a share of one of the largest pots of prize money at a UK show this September.
Generous sponsorship means the inaugural UK Dairy Day on Wednesday 17th September is offering a prize fund of £16,375, with the champion animal of each breed to scoop £500. "We are de
light
ed at the level of interest in this new national event, and at the generosity of our sponsors," says organiser Simon Gee. "We've already booked more than 120 trade stands, which is considerably ahead of original expectations and means we've had to expand into additional areas of the exhibition centre."
With such a large pot of money available, Mr Gee expects entries for all the cattle classes to flood in. "Schedules are now available, and entries for coloured breeds close on 15th July," he adds.
Class sponsors include Cogent Breeding, Delaval, Farmers Guardian, Holstein UK, Kuhn Farm Machinery, NWF Agriculture and Provita Eurotech. As well as three classes for each of the coloured breeds, UK Dairy Day will be hosting the National Holstein Show, with 26 regional clubs entering teams. Entries for Holstein classes will be channelled through the regional clubs and close on 5th August.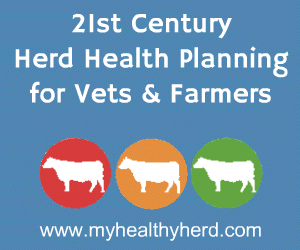 Those lucky enough to win their class will receive £175, with second place prize money of £125, and cash prizes available all the way down to 10th place. In addition, breed champions will receive £500 and reserve champions £250. "The day's finale will be the Holstein team of four, which will be judged by leading Danish breeder Niels Erik Haahr, and offers a £1000 prize for the champion team," says Mr Gee.
He is expecting at least 250 cattle entries, meaning visitors will be able to watch the best of every dairy breed in action. In addition, they will be able to attend a variety of business seminars and speak to a wide range of exhibitors at the International Centre in Telford, Shropshire.
"The theme of the event is 'Helping increase profits'," said Mr Gee.
"At a time when dairy incomes are under immense pressure, this event will cover every aspect of profitable dairy farming, and provide visitors with everything they need to improve their business under one roof."
Comments
No comments posted yet. Be the first to post a comment