UK beef herd continues decline
UK beef herd continues decline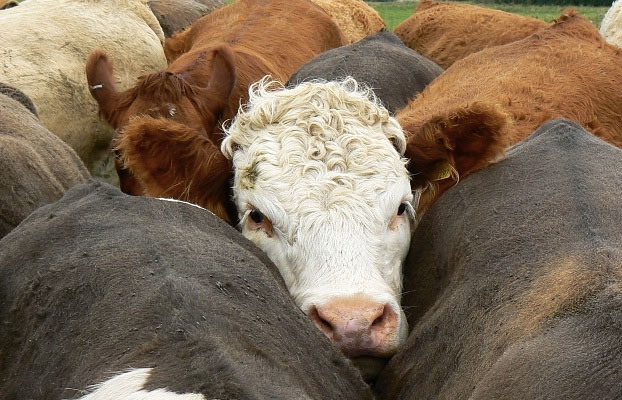 With poor seasonal conditions taking their toll, productivity in the beef herd sector continued its decline, falling by 3% to under 1.6 million head for the first time, according to new data.

The total number of cattle and calves in the UK in 2013 fell almost 1% on the year to 9.68 million head, according to British Cattle Movement Service (BCMS) data in December.

"In recent years, the breeding herd in the UK has steadily declined, reflecting the on-going concerns over profitability in both the dairy and beef sectors. However, while the overall breeding herd did record another decline at the end of 2013, the component parts of it appear to be now diverging," Eblex said.

The suckler herd in the UK has now fallen by nearly 100,000 head in the past three years. Over time this has resulted in tighter supplies, lower slaughterings and lower domestic beef production.

The total number of prime cattle slaughtered at UK abattoirs during 2013 fell 2% on the year to 1.93 million head. This takes the UK prime cattle kill to its lowest point since at least 1970 when DEFRA records began. With the UK cattle herd at its lowest point since 1948, it is likely that these slaughter levels are the lowest in approximately 65 years.

The number of male cattle over two years of age was up 12% on the year while those aged between one and two years were up over 1%. Increased supplies were already evident in Q1 of this year; prime cattle slaughter was up over 1% year on year.

Production

Poor weather and low feed availability resulted in lower carcase weights in 2013 compared to the year before. As expected, with better conditions, for all categories of cattle they are trending higher so far in 2014. Slaughter weights are forecast to continue to be higher than last year for the rest of 2014. As a result, combined with the uplift in prime cattle numbers, and despite lower cow slaughterings, beef and veal production this year is forecast to be up nearly 3% on the year at 870,000 tonnes. Into 2015, the impact of tighter supplies will resurface and production is forecast to be back over 1% at 857,000 tonnes.

"With an increase in production, lower exports and higher imports, supplies available for domestic consumption in 2014 are still forecast to be higher than last year, in particular in Q2 and Q3. Unless consumer demand picks up markedly, this makes it unlikely that there will be any resumption of upwards pressure on price in the short term," the Eblex report said.

"However, the drop in calf registrations last year has clear implications for availability later this year and into 2015. As a result of the continued fall in the suckler beef breeding herd, a drop in non-dairy calf registrations drove this decline, which further confirmed that any significant increase in beef and veal production in the medium term is unlikely. With lower production, stable exports and lower imports, supplies available on the UK market in 2015 are forecast to be lower than in 2014, meaning that firmer prices could again be around the corner."

Download

No comments posted yet. Be the first to post a comment
Display name

Please enter your name

Email
(optional)
Comment

Please enter your comment

Post Comment


Your comment submitted successfully.Please wait for admin approval.

Some error on your process.Please try one more time.