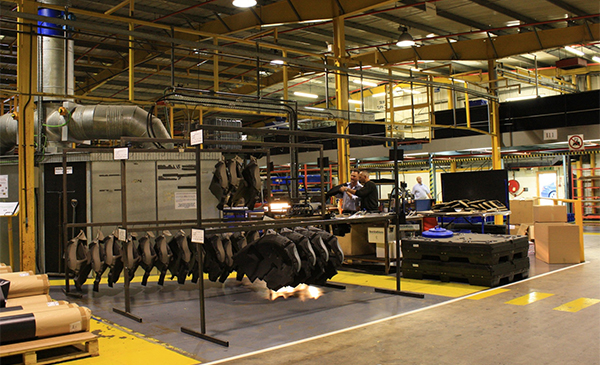 TMAT Ltd, manufacturer of acoustic components for tractors and excavators whose customers include Case, New Holland, JCB and Volvo, is planning to open a new factory in Brazil.
With Brazil due to host both the 2014 football World Cup and the 2016 Olympics, SOBRATEMA (Brazilian Association of Technology for Equipment and Maintenance) states that Brazil aims to complete 12,265 infrastructure projects by 2016.
The events represent a once in a generation opportunity for Latin America's biggest economy to show it can execute large projects, as the government seeks to roll out an ambitious plan to invest R$955bn (£306bn/$470bn) in new roads, ports, airports and power plants, with the participation of foreign investors.
The Brazilian government is keen to see that product is sourced locally rather than shipped in from abroad,creating the opportunity for a foreign investor like TMAT to open a factory in the country.
"The existing customers and other OEMSs (original equipment manufacturers) we've spoken to about our plans have been very excited indeed, in light not only of the opportunities in Brazil but also of the red tape they have encountered when trying to do business there" said Jason Lippitt, Managing Director of TMAT.
"We've had a very positive initial meeting with DTI (Department of Trade and Industry). The next stage will be for me to head out to Brazil in March for exploratory meetings.All being well, we should be able to move ahead at the end of the first quarter."
"We will be retaining all engineering design and intellectual property at our Chesterfield site, and the Brazil opportunity could well create more UK jobs as our work in Brazil generates more demand upon specialist engineering resources."
TMATs growth has risen from £5m per year to in excess of £10m since 2009 and TMAT aims to drive turnover to more than £20 million by 2015.
TMAT designs and engineers innovative solutions to Noise, Vibration and Harshness for ACE (agricultural, construction, earthmoving) markets that it feels are the best in the industry.
Comments
No comments posted yet. Be the first to post a comment