Following today's meeting with DEFRA Minister Owen Paterson, to discuss Scotland's CAP budget allocation, Rural Affairs Secretary Richard Lochhead said: "This was an ideal opportunity for Secretary of State Owen Paterson to accept he got his budget decision wrong and to offer amends. However, no such help for Scotland's farmers and crofters was forthcoming.
"I explained how unjust and contradictory the UK Government's position is and pressed him to reconsider his decision not to pass on the full €223 million convergence uplift to Scotland's farmers. DEFRA's approach goes against the intentions of both the EU and the cross party wishes of the Scottish Parliament.
"Scottish farmers and crofters are left with the lowest per hectare payments in Europe and it is the per hectare measurement that the EU uses to allocate CAP funding not any other formula that UK Ministers want to make up to defend the indefensible.
"I have always said the UK Government's offer of a review in 2016/17 is not an adequate resolution as Scottish farmers deserve better treatment and not to have their intelligence insulted.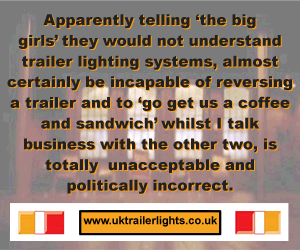 "In short, Mr Paterson confirmed his initial view that any forthcoming review - even if it proposes any changes - will not deliver any additional budget until the post-2020 CAP comes into force.
"However he is going to write back to me once he has clarified this point.
"In any case. my own view remains that any pledge by an existing UK Government to review a formula that benefits farmers in the rest of the UK is pretty worthless and nothing more than a calculated distraction. We have a UK election and in-out EU referendum before the proposed timetable.
"This situation remains deeply unsatisfactory and I will continue to consider my options."
"Of course, the best hope for a fair deal is for Scotland to become an EU Member State in our right and benefit directly from budgets deals and convergence formulas. That way, we will qualify for any future convergence automatically and no other Government can siphon off Scotland's cash."
Commenting on the Scottish clause, Mr Lochhead added: "I pressed the UK to raise this issue with the European Commission and I have personally raised this today with Commissioner Ciolos on the margins of the Council.
"We had already achieved improvements on the Delegated Act but we remain concerned about how the Commission could interpret this in the future.
"The Commissioner gave me his assurance that he was personally looking into this issue to ensure that we can protect the interests of active Scottish farmers. We will keep a very close eye on this issue as it develops."
Comments
No comments posted yet. Be the first to post a comment