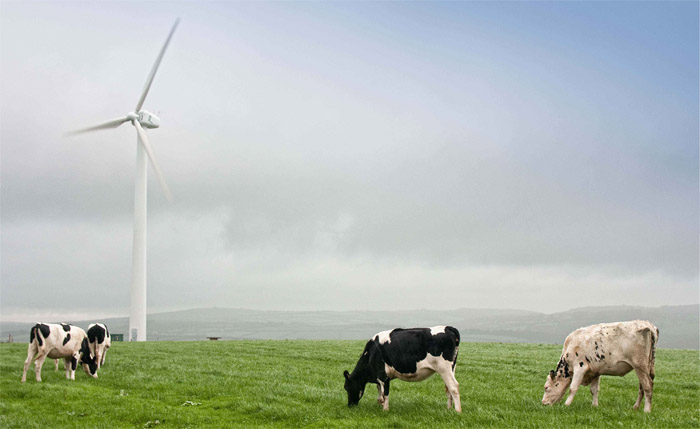 The first of a new generation of farm-scale wind turbines has been installed on a farm at Liskeard in Cornwall where it will generate the equivalent electricity used by almost 150 homes.
The first Endurance X29 to be installed on UK soil is also the first to be built in the UK in a brand new Midlands factory and is now generating clean energy on Matthew Rowe's Great Tredinnick dairy farm.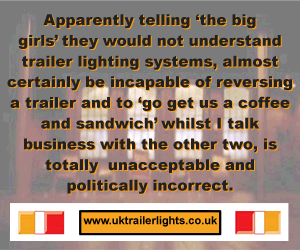 It will generate power for the dairy farm, up to 500,000 kWh per year, the equivalent of the power consumption of 150 homes.
The installation was carried out by farm turbine specialist Earthmill, one of the UK's only specialist farm-scale wind turbine installers and suppliers. It is also one of a handful of authorised suppliers than can install the Endurance X29 in the UK. The 225kW unit was built by Endurance Wind Power at its new factory in Hartlebury near Kidderminster.
"The X29 is relatively modest in size, requiring only a 30m mast which makes it a great option for farms with high power requirements," said Steve Milner, managing director of Earthmill. "The key to its improved performance is that it has a very efficient generator which operates at a low level resistance, allowing the turbine to start producing energy at a wind speed of just 4 metres per second, a really light breeze."
He added: "The financial benefits of wind turbines for farms are becoming widely known, with farmers turning to them as an additional source of revenue in the wake of a dramatic fall in income, coupled with rising energy costs."
Endurance's investment in new manufacturing facilities is evidence of the boom in the farm wind market. The plant is creating up to 100 new green jobs and will eventually build 100 turbines a year.
New turbines need to be pre-registered with regulator Ofgem by 31st December and hundreds of farmers are now working to beat the end of year deadline and benefit from the maximum available revenues.
There are now over 500 planning applications being considered by councils across the UK and figures from the leading turbine suppliers show that over 200 farm scale turbines could be connected to the National Grid ahead of the looming energy regulator deadlines.
A report published last week by Renewable UK on the small and medium wind market shows that the industry doubled in size last year and the technology is injecting over £100m into the rural economy.
"The report shows the vital role that farm wind is playing in supporting the cash strapped rural economy, with 86 per cent of small-scale turbines installed in rural areas," said Endurance UK managing director Dave Rankin.
Comments
30-10-2013 08:13 AM
| Posted by Old Sparky
I was under the impression that Cornwall has already twice the " allocation " of renewable power stations required and that the UK has already hit its 2020 targets .So why are we still letting these ugly,expensive and unreliable things get built onshore ?
01-11-2013 15:01 PM
| Posted by surrounded by turbines
You're right. This turbine doesn't "Power the Farm" as suggested. It earns large revenues from you and me, the bill payers. We effectively pay the farmer to use electricity. I am all for renewable energy but the Feed in Tariffs make these things a money tree, and Cornwall Council planners lack any backbone to say NO. One has to wonder why??????
10-11-2013 17:16 PM
| Posted by Ditch the NIMBYs
Why do people like yourselves trot out the same old garbage time and time again? When the pro renewables focus on facts, you antis focus on opinions - not very professional. "ugly" is subjective (I think they're beautiful- is your opinion worth more than mine?), "expensive" is subjective (yes wind turbines cost more than a pint of milk but considerably less than a new build nuclear power station and/or coal/CGCT),("unreliable - based on what exactly?!) What utter tripe you talk.

Second poster: stop believing everything you read in the Daily Mail and try reading some facts. The FiTs adds a few percent on to the average bill.. Anyway, why shouldn't landowners profit from their land? If you don't like it, go and buy some yourself!!

Just thinking about it now we could probably power the whole of the UK b burning NIMBYs and the hot air that they constantly produce.