Calum Findlay, Gleadell's fertiliser manager, comments on fertiliser markets …
Urea
The global urea market has been dominated by the IPL India purchase tender for the last week, which was generally viewed as neutral for the market with price and volume within expectations. IPL received offers totalling more than 2mln t, but 1.2mln t were booked in total. The UK urea demand remains slow at present, but values are showing no signs of weakness in the forward positions. There is more demand from the major buying countries of India, Pakistan and South America still to surface pre-Christmas and Europe still has large volumes to purchase at some stage. Prices are supported for Q4/Q1 and the advice would be to cover some of your requirements at today's levels, product could become short as demand increases with stocks in the UK at extremely low levels.
Ammonium Nitrate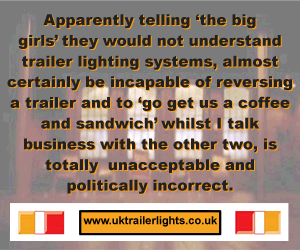 Global sentiments remain bullish for ammonium nitrate, major buyers still have tonnes to cover for the coming months. UK market demand is steady and is likely to increase much later than a typical year due to the late harvest and poor weather conditions pushing the drilling season further back. Like the urea market in the UK, demand is expected to pick up prior to Christmas but, with a huge volume of tonnage needing to be moved prior to spring plantings, it is important that growers start thinking about covering their requirements soon.
Phosphates
The phosphates market continues its bearish sentiment globally as prices move down on the back decreasing phosphoric acid prices being traded. This said, it is expected that the domestic DAP market will be picking up again in the next week as the Rabi season gets underway. UK demand for PKs still remains stable and prices similar, but these are likely to increase with demand in the coming months.
Sulphur
The global sulphur market remains currently subdued, but expectations are that several new spot sales may provide a sense of market direction. The market in China is slow also, even with the national holidays over and business resumed there does not seem to be much activity. UK prices for sulphur are stable, with demand continuing at a steady pace.
Comments
No comments posted yet. Be the first to post a comment