HGCA's Grain Outlook Conference emphasised the precarious supply position of world protein crops and total reliance on a good South American soybean crop. Soya bean meal prices have indeed reflected this over the summer. Locally, the UK wheat situation is similar, with the lowest wheat production since 2007 and lowest yields since 1988 keeping wheat prices high. Oilseed rape production too is 7% below last year.
In contrast, spring bean growers, south of the Humber, have seen yields of over 4 tonnes and good quality - although winter varieties have suffered lower yields and some staining.
Estimates of the UK production of faba beans are now closer to 400,000 tonnes – well above what we predicted a couple of months ago. French bean yields too were very good this year – 5.1T/ha average from 61,000ha gives a crop of 311,000 tonnes, only 7% below last year's. Bruchid damage in both countries is also reduced after a cool, wet summer.
French pea production is estimated to be 590,000 tonnes, from an acreage well down on previous years. Canada forecasts dry pea production up 10% on last year at 2.7MT, although supply overall will be very tight (particularly green/blue types) as the carryover was low. Argentina and Australia are entering the pea export markets as well, and the US production is expected to double this autumn to 500,000 tonnes.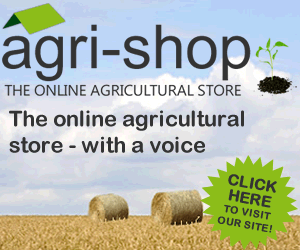 After exceptional yields last year, UK pea crops have suffered a wet harvest and yields half those of last year, giving a UK production of about 55,000 tonnes at most.
Present autumn sowing conditions are going to force a major re-focus on spring cropping with beans at the front of the queue. An acreage increase of up to 25% must be feasible.
Feed Beans
As HGCA puts it: 'Global demand for feed grains is being rationed by high prices'. Feed beans are £260+ ex-farm, £90 ahead of the same time last year, but little is being traded outside the fish farm sector and the extruders.
It is ironic that we now have all the technical arguments (Green Pig project results) for using peas/beans in feed rations for pigs in place of soya bean meal, but the economics remain so challenging.
Human Consumption Beans
Strong demand for bagged product from Sudan was too early for many with harvest running a month behind normal. New crop exports to Egypt have started slowly, limited by the £40-60 premium over feed.
Most UK crop remains on farm as growers await even higher prices and Egyptian buyers try to eke out stocks until Australian beans hit the market in December.
It is a very unusual situation - and worth noting that a couple of loads have been rejected by the Egyptians on quality grounds. However, the export stand-off must break soon and Arab markets are now entering their 'Eid al Adha' holiday period when consumption will no doubt increase.
Combining Peas
PGRO plot yields reflected the poor harvest conditions, and most crops around the UK were rain-affected. The high carryover stock from exceptional yields in 2011 has kept the market supplied to date, but there is undoubtedly going to be a shortage going into 2013 with prices to reflect that. The focus on spring cropping with good contract prices will see added interest from growers, but pea seed will be a limiting factor.
Marrowfats
Again, supplies are running out in UK after some dismal yields outside of Essex/Suffolk and the picture is the same as above. This situation mirrors that of 2007 in many ways, and prices are likely to reflect that.
Comments
No comments posted yet. Be the first to post a comment