UN reports increased incidences of GM cross contamination
27 March 2014 07:34:21|
News
UN reports increased incidences of GM cross-contamination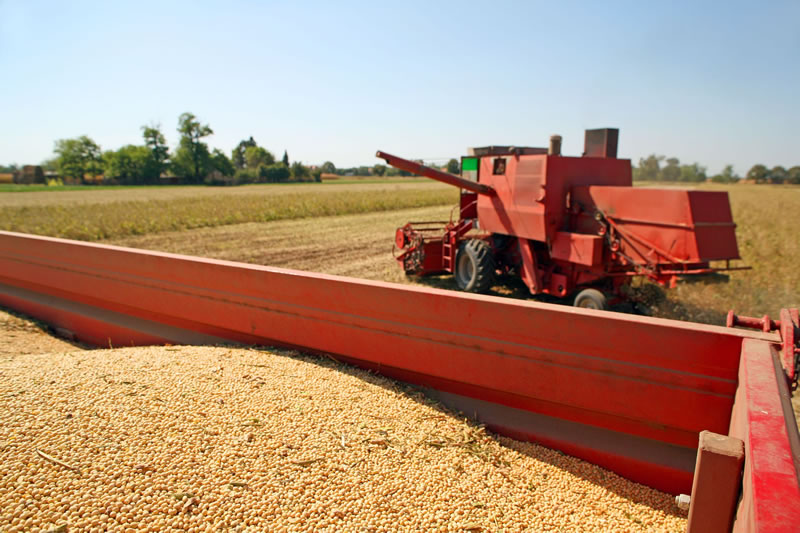 Incidence of GM cross-contamination in shipments of food and feedstuffs has increased sharply, according to a new report by the United Nations Food and Agriculture Organisation (FAO).

The FAO reported that there had been an increasing number of contamination incidents after conducting a survey across more than 70 countries. It said countries reported 198 such incidents between 2002 and 2012, with a "steep acceleration after 2009." It said, "The incidents have led to trade disruptions between countries, with shipments of grain, cereal and other crops being blocked by importing countries and destroyed or returned to the country of origin."

Concerns about cross-contamination between GM and non-GM shipments eventually resulted in a change of law in the European Union in 2012. The EU relaxed its previous policy of zero tolerance towards non-authorised GM contamination of feed imports to permit 0.1 per cent non-EU approved GM in imported feed. The European Commission said in a statement at the time, "The regulation ... addresses the current uncertainty EU operators face when placing on the market feed products imported from third countries."

The change in policy was introduced in an attempt to avoid shipments being disrupted because of minor cross-contamination. Disruption of imports has particularly serious consequences for the poultry sector, which is reliant upon imports of soya from North and South America. In 2009 several shipments of soya beans from the United States were impounded following the discovery of small traces of unauthorised GM maize. With shippers reluctant to send cargoes to Europe only to have them turned away, the issue has threatened to cause major problems for the livestock industry.

The issue of cross-contamination was one reason behind leading supermarkets deciding to abandon the insistence that egg producers use only non-GM feed. At the turn of the year Noble Foods wrote to producers to advise them that Sainsbury's would be allowing the use of non-GM feed for some of its egg categories. Noble's contract producers and farms director, Tom Willings, who wrote the letter, said, "Since several retailers made the difficult decision to relax the feed specification to allow any origin soya in diets, we have been in close conversation with the customers who remain committed to non-GM soya," he said. "Additionally, we have dramatically increased our monitoring of contamination in both raw material and finished feed, and have seen a consistently high level of positive results (test failures)."

The report by the United Nations agency now confirms that problems with cross-contamination have been increasing around the world. Following the first ever survey of its kind, the FAO said in its report that "an increasing number of incidents of low levels of genetically modified organisms (GMOs) are being reported in traded food and feed." It said that the highest number of incidents involved linseed, rice, maize and papaya, and that shipments with low levels of GM crops originated mainly from the United States, Canada and China. Once detected, most shipments were destroyed or returned to their place or origin, it said.

"The numbers of incidents are small relative to the millions of tonnes of food and feed traded every day," said Renata Clarke, FAO senior food safety officer in charge of the survey. "But because trade disruptions may be very costly, and given the reported increase in the occurrence of these disruptions, FAO conducted this survey and is holding a technical consultation to try to start a dialogue between countries on the issue."

She said, "We were surprised to see incidents from every region. It seems the more testing and more monitoring they do, the more incidents they find."

The FAO survey was conducted across a total of 75 countries and concentrated on questions about low levels of GM crops in international food and animal feed trade. Respondents reported 198 such incidents between 2002 and 2012, with a steep acceleration after 2009. The agency said in its report that there was no international agreement defining or quantifying 'low levels' of contamination and the consequence was that interpretations varied from country to country. In some countries, it said, it was interpreted as any level at which detection was possible - meaning very low or trace levels - whilst in other countries case-by-case decisions were taken about what level was acceptable. "These variable standards are why some importing countries are legally obligated to reject certain shipments that were perfectly legal in the exporting country," the FAO said in the report.

It said that 37 out of the 75 countries taking part in the survey said they had little to no capacity to detect GMOs. They did not have the laboratories, technicians and equipment necessary to carry out such work. The agency said that many countries had asked the FAO to help improve their capacity for detection. "In the survey, countries also asked us to help them assess whether GM crops are safe to eat and we would like to see countries sharing any scientific findings they have on the subject," said Renata Clarke. She said that a "platform" had been established for that purpose.
The survey results were due to be discussed at an FAO-led technical consultation in Rome towards the end of March, when the extent and pattern of trade disruptions caused by the contaminated shipments were to be reviewed. It was also intended that trade issues related to low levels of GM crops would also be discussed, although the FAO said that those at the meeting would not debate the pros and cons of GM crops.


Download
28-03-2014 06:55 AM | Posted by: Bob Phelps
FAO's warning is a welcome wake up call to farmers, food processors and shoppers about the market and health risks of genetically manipulated (GM) contamination in the non-GM food supply. But less benign forces are at work on behalf of the GM companies.
Last year Australia, Brazil, Canada, Argentina, Paraguay and the USA published their "Joint Statement on Innovative Agricultural Production Technologies, Particularly Plant Biotechnologies" http://www.fas.usda.gov/topics/joint-statement-innovative-agricultural-production-technologies-particularly-plant The six governments agreed, among other things, to: "Collaborate in the development of domestic, regional and international approaches to facilitate the global management of low level presence of recombinant-DNA plant material, authorized in one or more countries, but not in the country of import;"
This action plan seeks ways to normalise and forgive GM contamination of the non-GM food supply and to avoid legitimate enforcement. The GM industry wants no repeats of expensive food recalls such as GM Starlink corn that cost $1 billion http://en.wikipedia.org/wiki/StarLink_corn_recall
167 governments are party to the Cartagena Biosafety Protocol http://bch.cbd.int/protocol/ which seeks to ensure the safe international handling, transport and use of GM organisms. Yet the USA, Australia, Canada and Argentina are not parties to this treaty.
Parties to the Biosafety Protocol should tell the gang of six they will not relax the safeguards the Protocol mandates and will continue to refuse GM contaminated imports. Keep GM out of the non-GM food supply!
Display name

Please enter your name

Email
(optional)
Comment

Please enter your comment

Post Comment


Your comment submitted successfully.Please wait for admin approval.

Some error on your process.Please try one more time.