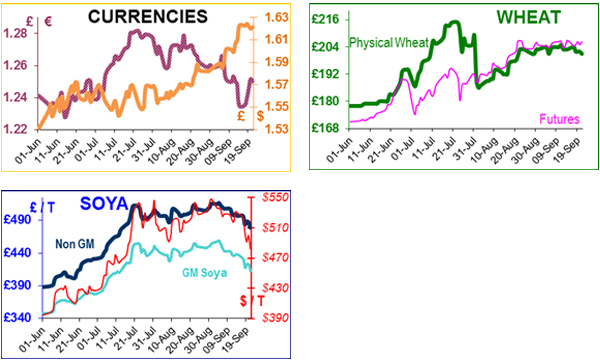 As we have whinged previously, it would appear that sometimes the USDA tells the truth, and sometimes…..well, sometimes it fudges the issue. So last week's S&D report was ignored by most of the trade.
The FAO fell for it and assumed the crisis was over. If the USDA had reported figures closer to what the trade believe is the real situation, then there may well have been panic worldwide with countries racing to stockpile. Indeed Egypt smugly announced that they had stockpiled more than 6 months wheat supply – a mixture of 'we are all right Jack' with 'Yah-Boo we're Kings of the Castle'.
The bottom line is that the world cannot lose 50mt of US maize and 18mt of Black Sea wheat, and 20mt of South American soya, and 5-10mt (who knows) of US soya without anyone noticing. Indeed soya supplies for the next 6 months are going to be tight; world demand for soya for this period has been estimated at 34mt (China 24mt, EU 5mt, Rest of world 5mt). World exports of soya are estimated at 32mt (USA 26mt, Brazil 4mt, Argentina 2mt). Whoops! The Chinese use about 60mt per annum, or 5mt per month.
If the Chinese can ration themselves to 4mt of soya/month, the world will still run out of soya in February. If they could dip into their reserves of 10mt and limit their purchases to 3mt/month, then the world would have sufficient soya to last until the South American harvest in February/March. Food supplies have never been so tight when viewed against world population.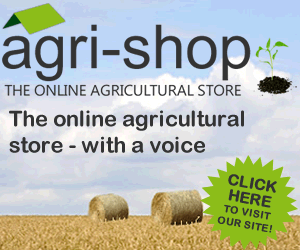 In Brazil a ship has collided with a major soya loading terminal at Santos and destroyed two loading gantries. Over 45 ships are waiting to be loaded with soya bean meal, soya beans and maize. This terminal supplies about 30% of the UK supply of Non-GM soya.
UK stocks are high, but no new sales are being made, so if the terminal is repaired in time, the shipping programme will continue and all will be well. If there are delays, there could be logistical problems sourcing Non-GM soya in the New Year.
The good news is that US maize and soya prices have dipped a little in the past week, due to profit taking and harvest pressure. AO soya is about £415 delivered to the mill. UK Nov futures wheat has been stuck at £205/t for the past month, probably because no-one wishes to sell it. The low bushel weights in the UK, means that no (?) futures stores are operating, so physical delivery of a futures contract is probably not possible. Anyone using UK wheat futures for pricing purposes will most likely have to find another weather stick. It seems possible that the grain trade will migrate to using the French Matif market, with all the complications that entails.
The potential for a war in the Middle East has increased in recent weeks, and coincidentally 25 nations are currently conducting a 12-day exercise in the Persian Gulf, so temperatures are rising. Iran has threatened to close the Straits of Hormuz and retaliate if bullets start to fly. The issue is dampening global markets to the point where a very bullish QE3 made no impact at all.
This Commodity Report is distributed by Humphrey Feeds Ltd and is provided for information purposes only. While all reasonable care has been taken to ensure that the information contained is true and not misleading at the time of publication, we make no representation as to its accuracy or completeness and it should not be relied upon as such.
This report is prepared for the information of BFREPA members who are expected to make their purchasing decisions from a variety of sources without reliance on this report. Neither Humphrey Feeds Ltd nor its officers accepts any liability whatsoever for any direct and consequential profit or loss arising from use of this report or its contents.
This report may not be reproduced, distributed or published by any recipient for any purpose without the prior express consent of Humphrey Feeds.
Comments
No comments posted yet. Be the first to post a comment