Soycomplex

Beans fell, despite news from the USDA reporting that US exporters had sold 240 TMT of US beans to China for 2014/15 delivery. Private estimates put China's Nov bean imports at 6.50 MMT, and those for Dec at around 7.0-7.2 MMT. Dr. Cordonnier estimated the 2013/14 Brazilian soybean crop at a record 90.0 MMT and said that about 70% of the crop has been planted. He forecast output in Argentina at 55.0 MMT, and said about 23-25% has been planted.
The Argentina government are scheduled to estimate crop production on Thursday. There's been some talk that low corn prices in Brazil, and high transportation costs from the interior, may encourage some farmers in Mato Grosso state to consider planting a second soybean crop straight after harvesting early beans in Jan/Feb.
That would obviously be bearish for soybean supplies going forward, already forecast at record levels in 2014. There is however also some discussion as to whether the Brazilian government might introduce legislation banning such as move for fear it could lead to the spread of the Asian rust virus. Watch this space on that one. Jan 14 Soybeans closed at $12.76 1/4, down 11 1/4 cents; Mar 14 Soybeans closed at $12.64 1/4, down 9 cents; Dec 13 Soybean Meal closed at $408.90, down $6.90; Dec 13 Soybean Oil closed at 39.99, down 12 points - the first close below 40 cents/lb in more than 3 years.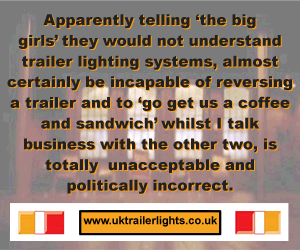 Corn

Corn closed around 5 cents higher on what simply looks like profit-taking and short-covering following declines to 39 month lows. There may also have been an element of unwinding long beans/short corn spreads. Dr Cordonnier forecast the 2013/14 Brazilian corn crop at 68.5 MMT, with output in Argentina estimated at 25.0 MMT. Both are unchanged from his previous estimates. The Russian corn harvest is 68.4% complete at 8.8 MMT.
The Ukraine corn harvest is now probably closer to 90% done. The latter announced that they'd exported a record volume of corn in October, and they still have plenty of this record crop to market. Hence, Black Sea corn still remains very competitive, particularly on shorter hauls into Europe, although they've also been undercutting US corn into Asia in recent weeks. South Korea's MFG are tendering for 210,000 MT of optional origin corn for April–May shipment.
Their last purchase was optional origin, but said to be most likely to be Black Sea sourced. Ukraine winter
grain
s plantings are said to be complete, and around 500,000 ha less than originally intended. Russian winter plantings have also stalled at 14.4 million ha, some 2 million lower than initial forecasts. Much of this land is expected to go into corn in 2014. Dec 13 Corn closed at $4.17 3/4, up 5 3/4 cents; Mar 14 Corn closed at $4.26 1/4, up 5 1/4 cents.
Wheat

Wheat futures closed between 2-8 cents higher on the day, garnering support from the firmer corn market. Egypt bought Russian wheat, with US origin priced out due to freight. The market is still waiting to hear what India is going to do with the bids it picked up in its recent wheat tender. US wheat is heading into winter in generally great shape. Oklahoma good/excellent conditions rose to 73% in last night's crop progress report.
That's up 1 point from last week and well above the 10 year average of 51%. Kansas conditions also jumped a point to 65% good/excellent. Overall good/excellent conditions nationwide fell 2 points to 63%, dragged down by a relatively poor looking crop in Texas.
The latest weather forecast calls for a strong showers this week in hard red winter wheat that would boost development, said Martell Crop Projections. "The southern jet stream would strengthen, carving out a deep trough in the Southwest United States and spinning out a wave of strong showers into the heartland. Thursday is predicted to be very wet in the Great Plains. Rainfall would range from 0.50 to 0.75 in the eastern half of Kansas and Oklahoma. The wet forecast if it verifies would sharply improve wheat development. Cool weather is expected to persist in the heartland also favouring wheat development," they said. Jordan made no purchase in a 100,000 MT barley tender. Dec 13 CBOT Wheat closed at $6.50 1/4, up 8 cents; Dec 13 KCBT Wheat closed at $6.99, up 5 cents; Dec 13 MGEX Wheat closed at $6.97 3/4, up 2 1/2 cents.
Comments
No comments posted yet. Be the first to post a comment