Difficult to control black-grass? Is it resistant to herbicides? Want to know more? BASF and ADAS are teaming up at the CropTec event on the 30th October 2013 to discuss these very issues.
BASF is hosting an exclusive 'Black-grass and bacon' breakfast briefing session in conjunction with ADAS, from 8-9 am on the 30th October 2013 at the CropTec event. This briefing is open to all those who have had black-grass resistance tests carried out this summer, or those who are interested in finding out more about black-grass resistance testing in the future.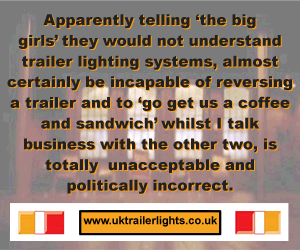 "Herbicide resistance in black-grass has been steadily increasing, particularly to the group of chemistry found in Atlantis, ALS inhibitors. However, whilst all herbicides are at risk of resistance developing, understanding the status of black-grass populations in the field is an important component of a resistance management strategy, particularly where high risk active ingredients are widely utilised," says Sarah Mountford-Smith, cereal herbicide product manager for BASF.
"We recognize that there can be some confusion around much of the terminology associated with black-grass resistance, and we hope that this briefing will help to clarify as much of this terminology as possible – and critically how this translates into practical terms when planning for the most effective weed control programmes on farm – taking into account individual resistance profiles."
"So if you want to better understand the value of black-grass resistance testing, what the test results mean and how to optimise your management strategy as a result, we'd love to welcome you to our breakfast briefing," she says.
During the session experts from ADAS Dr Sarah Cook and Lynn Tatnell, will present an update on how resistance testing is carried out; discuss the results of black-grass resistance tests from this season and what these results mean in the field.
"Obviously resistance is an issue that many growers are concerned about and want to find out more about," says Lynn Tatnell of ADAS. "We have had a massive response to the BASF offer for free resistance tests this summer; to date we have received over 110 black-grass samples for testing."
"Resistance is a complex subject to understand but we hope that we can help you to understand the implications of resistance to your grassweed management approach, and help you to make changes to this that will keep you in control."
Comments
No comments posted yet. Be the first to post a comment