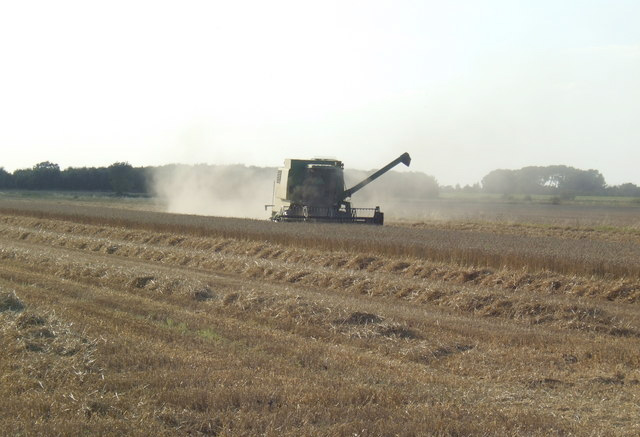 NFU Scotland has given its full support to Defra plans to tackle Europe over the damaging crop diversification element of new CAP Reform requirements.
Following its meeting with Defra Secretary of State Owen Paterson in Edinburgh last week, the Union has prepared a briefing on the impact of the so called 'three crop rule' in Scotland and submitted it to the Minister to support his effort for this greening measure to be reviewed.
NFUS has consistently argued against crop diversification as being suitable or appropriate for Scotland.
A primary reason for its inclusion in the greening requirements of the reform package was as a means of combating monoculture – an issue in some regions of the EU – but certainly not Scotland.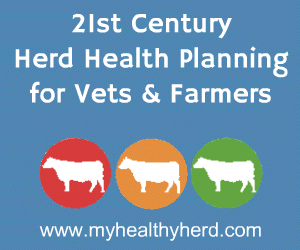 NFU Scotland President Nigel Miller said: "We have consistently high
light
ed the damage that crop diversification requirements could wreak on arable production here in Scotland and we fully support the Secretary of State in his efforts to have this nonsensical element of CAP reform reviewed at the earliest opportunity.
"Its impact will be considerable. The 'three crop rule' proposed by Europe will force Scottish growers away from established markets like malting barley and, instead of being market-focussed in the crops they grow, look to plant other crops simply to secure the greening element of the support available.
"Many environmentalists agree that the three crop requirement, when compared to more traditional crop rotations, will fail to deliver benefits and will not add diversity to an already mixed landscape.
"For Scotland, weather pressures at harvest and during sowing periods are another factor which often dictates what crops our growers can produce. In the northern and more upland parts of Scotland, crop choice is limited with spring barley at the core of production – underpinning our World-famous whisky industry.
"These specialist malting barley growers add significant value to the economy and the ecology of Scotland and for European rules to force them into growing other crops is a nonsense."
A delegation of Union officials pushed for more CAP implementation detail during a private meeting with the Cabinet Secretary for Rural Affairs and Environment, Richard Lochhead MSP this morning.
Meeting in Inverurie, NFU Scotland's President, Nigel Miller; Chief Executive, Scott Walker; and Director of Policy, Jonnie Hall, discussed the Scottish Government's final implementation plans for the delivery of direct support (Pillar 1) and rural development (Pillar 2) from 1 January 2015.
Whilst the Scottish Government has committed itself to finalising a delivery plan next month, NFU Scotland has warned that detailed decisions should not be rushed through to the detriment of active farmers and crofters. Through discussions with the Cabinet Secretary and his officials, the delegation high
light
ed that an urgent resolution must be found to support producers operating within the rough grazing region (RGR) – which could be close to three million hectares in size.
NFU Scotland has for some time suggested that a flat-rate payment across the RGR could potentially decimate a number of genuinely active businesses whilst redirecting money to non-active units and opening up a new generation of 'slipper farmers'.
The delegation discussed the matter with the Cabinet Secretary, stating that the problem will be combatted by the Scottish Government recognising the hugely diverse nature of the region and enforcing a robust activity requirement to ensure genuinely active farmers are rewarded, as well as a safety net for those active farmers falling below this level.
NFU Scotland has welcomed the Scottish Government's commitment to providing eight per cent coupled support for the beef sector, and the delegation also discussed the mechanics of the future beef calf scheme. Turning to the non-RGR land, the delegation set down a marker that Scotland must push arable and grassland payments towards parity with the other constituent parts of the UK.
President of NFU Scotland, Nigel Miller, said: "It was good to have the opportunity to discuss the detail with the Cabinet Secretary this morning. As we move into the end game we need to stay focused and prioritise outcomes despite CAP fatigue.
"NFU Scotland maintains that the outcomes must reward active producers; avoid damaging redistribution of support and must not drag new money into the hills from low ground regions where budgets are already cut. We are keen that a positive outcome is secured through our ongoing dialogue with Cabinet Secretary Lochhead and his officials."
Comments
No comments posted yet. Be the first to post a comment