03-04-2009 01:55 AM
| News
UNITED KINGDOM-FARMER LOSES COIRT CASE ON TB COMPENSATION.
Defiant dairy farmer David Partridge has vowed to fight on in his campaign to obtain "realistic" compensation for the pedigree dairy cattle he has seen slaughtered because they tested positive to a bovine tuberculosis test.
He is furious that yesterday's Court of Appeal in London ruled against his courtroom victory last year for improved compensation.
Mr Partridge, 60, who farms with his family company near Tiverton, Mid-Devon, said he was taking further legal advice, but that it was "obvious" he would be pursuing all legal options.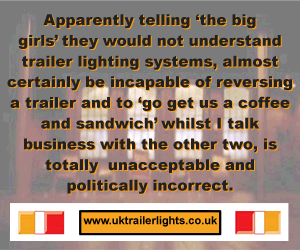 He said: "So far as I'm concerned, I've won one round and now the Government has won another round. That makes it one-all. We should have a decider to see who's really right."
The Court of Appeal overturned the High Court decision of last July by Lord Justice Stanley Burnton that the compensation tables scheme, which is based on average values of cattle, was unlawful because it discriminated against farmers with high-quality herds.
Yesterday, Lord Justice Lawrence Collins ruled there was no discrimination and he accepted the argument on behalf of Environment Secretary Hilary Benn, that the true value of any animal, once it had tested positive to TB, was simply the salvage value of its carcass.
Mr Partridge had received just over £1,000 per head on average in compensation for animals slaughtered as a result of a positive test in 2006 – about a third of their individually assessed market value, the previous compensation calculation system.
He argued successfully in the High Court that individual valuation of quality pedigree cattle should be allowed, because the average-value system was unfair and discriminatory. He contended that although the table of averages worked fairly for owners of standard non-pedigree cattle, farmers with high-value animals were not be appropriately compensated. His high-quality pedigree Holsteins produced twice as much milk than the national average, which was not recognised in the compensation he received.
Lord Justice Collins, sitting with two other Lords of Appeal, ruled the true value of the Partridge cattle was not "materially different" to any other cattle diagnosed with TB. The table scheme compensated farmers in excess of the salvage value.
Lord Justice Collins said: "All owners of pedigree cattle receive sums in excess of the salvage value of the cattle. It is true that, as a result of the table valuation scheme, some farmers such as the claimant suffer greater losses from TB than others. But that is not the result of discrimination against them."
He said the compensation tables were not disproportionate nor discriminatory under EU law, as they provided a "comprehensive solution to a problem of general public importance."
But Mr Partridge said his defeat was a blow to the entire farming industry – not least because it seemed the Department of the Environment, Food and Rural Affairs (Defra) was winning on all counts. Not only was he not allowed to sort out the cause of his TB problems, but he was also being denied proper payment for what he had lost.
"We're farming with our hands tied behind our backs," he said. "Everything is wrong with this system. It's time this Government was taught a darned good lesson and kicked out, so that we can have fair treatment."
Mr Partridge and his family firm run 300 pedigree Holstein cows plus 300 young stock, as well as a beef herd of 300 Limousins. It is the Holsteins that have been badly hit with TB test results, with 270 cattle destroyed having tested positive over the years. Of those, just six actually had the disease confirmed on further examination, he said.
His problems are exacerbated by the fact his Holstein herd is a "closed" herd, breeding its own stock and not buying in replacements, thus keeping the pedigree line secure.
Giving an example of the problems dairy producers face, he said: "I bred a heifer, giving 42 litres of quality milk a day and in-calf, which tested positive and was consequently destroyed. So I lost her and the calf and I got just £1,500 in compensation, going by the tables system. But if I had lost her a week earlier I would have got another £200. It just doesn't make sense."
Mr Partridge was helped in his court cases by the National Farmers' Union (NFU). Melanie Hall, the NFU's regional director of the South West, said the union was extremely disappointed by the Court of Appeal's decision.
She said: "We have always argued the way Defra implemented table values was grossly unfair to producers of high-quality, high-value animals which are slaughtered because of bovine TB controls.
"The judge in the High Court agreed with us. He said Defra's approach to the valuation of high-value animals was unlawful. So the Court of Appeal's decision is particularly disappointing, given that TB continues to spread, and farmers cannot tackle the reservoir of TB in wildlife."
Comments
No comments posted yet. Be the first to post a comment