02-05-2009 00:39 AM
| News
UNITED KINGDOM-MEAT INSPECTION CHARGES.
Meat inspection charges have been a fact of life in the United Kingdom since 1963, when they were introduced along with the compulsory stamping of inspected meat.
If backed by government, hygiene charges will increase by £800,000 (4%) across the UK, unless a business has already had a larger increase due to the requirement for charges to meet European Commission minimum levels.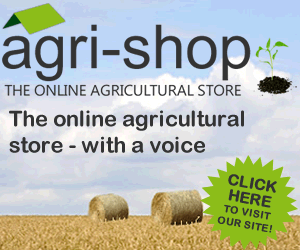 The Board also agreed to introduce a new system of calculating charges, based on the time and cost of the inspection process at meat businesses, and to not go ahead at this stage with a plan to introduce new charges for official controls on removal of specified risk material.
FSA chief executive Tim Smith said: "We have consulted extensively on our proposals and have listened to what people have had to say. For example, that is why we will pursue an increase in meat hygiene charges of 4%, just £800,000 across the UK, instead of our original preference of 9%."
"In the longer term, we propose to reduce still further the support that the industry receives from the taxpayer, while continuing to protect the interests of the most vulnerable meat businesses," Smith added.
The British Meat Processors Association (BMPA) said in a statement it was pleased that the FSA had taken on board the majority of points made through its contribution to the recent consultation on meat hygiene charges and was also pleased that the FSA board had reduced its charging ambitions for the current year from over £3.5m to around £0.8m.
BMPA director Stuart Roberts said: "We remain opposed to any increase in charges and will continue to argue that there should be no increase for a number of reasons – not least because the competitive position of the processing industry is under severe pressure, due to the decreasing availability and increasing prices of livestock, which is the industry's biggest single expenditure, and the extremely challenging economic environment at this time."
Comments
No comments posted yet. Be the first to post a comment