08-03-2009 00:41 AM
| News
SCOTLAND-NFU REPORT.
THE RESULTS of a newly-published farm survey highlight need for urgent action, according to NFU Scotland.
The Scottish Government's farm survey figures show a decline across every main sector in Scotland.
NFU Scotland stresses that the decline is rectifiable and is working on a number of policy areas which, if given political and supply chain support, could turn around Scottish farming's fortunes.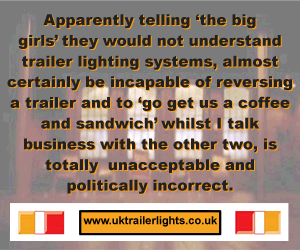 When comparing December 2008 figures with those of a year earlier, all parts of the livestock sector show further significant reductions in the numbers of stock being kept. The results also reveal the true effect of last year's dreadful weather on the cereals sector with the area planted in winter crops cut dramatically.
Compared with December 2007:
Cattle numbers are down by 2.7per cent;
Sheep numbers down 7.7 per cent;
Pig numbers down by 15 per cent;
Poultry numbers down by 3.5 per cent;
Area of wheat sown is down by 22.4 per cent;
Area of winter barley sown is down by 9.5 per cent;
Area of winter oilseed rape sown is down by 11.7 per cent;
The Scottish agricultural workforce fell by 4.6 per cent
NFU Scotland's President, Jim McLaren said: "These headline figures would suggest an industry in terminal decline when, in fact, there is much for farmers to be positive about.
"Scottish farmers know that consumer demand for good quality, local food is growing despite ongoing economic difficulties and we remain well placed to meet those expectations.
"There are undoubtedly specific problems in certain sectors, notably with upland and hill livestock, dairying and pig farming and NFU Scotland is pursuing policies with the Scottish and Westminster Governments to address them.
"Scotland's ambitions for its food and drink sector are dependent on a sustainable supply chain, with fair rewards for all. It is in the hands of processors and retailers to provide the proper incentives to Scotland's food producers to continue producing. The need for a Supermarket ombudsman has never been greater and the mechanism to help deliver that is in the gift of Westminster."
Comments
No comments posted yet. Be the first to post a comment