18-03-2009 02:10 AM
| News
The sheep industry must increase the pressure on MEPs ahead of talks on compulsory electronic identification, according to farming leaders in Wales.
Ed Bailey, vice-president of NFU Cymru, said that when the Council of Agricultural Ministers meets on Monday 23 March its members should be left in no doubt about the growing opposition to EID among a number of Member States.The fresh impetus follows news that the Hungarian government has tabled a paper calling for the EID policy, due to be implemented from 1 January 2010, to be abandoned on economic grounds.
Mr Bailey, who is also the vice-chairman of the EU Commission's Sheep and Goats Advisory Committee, said it was crucial to persuade DEFRA secretary Hilary Benn to support the Hungarian move.
"We have definitely set the ball rolling," said Mr Bailey. "Last week we strengthened COPA Cogeca's position to one of condemnation of the regulation.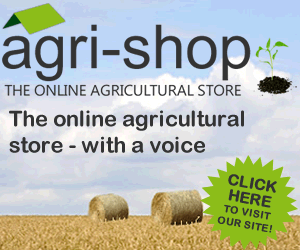 He said that the support gained so far justified the fight against the regulation.
"We will be canvassing support from other member states for the Hungarian stance. It will be backed by the Germans and probably by the Irish and UK ministers."
Farmers Union of Wales president Gareth Vaughan said: "The EU farm ministers' agreement to revisit the issue is a welcome development following our continuous lobbying for a review of the regulation which has resulted in growing momentum within the EU Parliament against the proposals.
"I have already written to all the EU Parliament's main party leaders urging them to support a Written Declaration launched by MEPs from across the UK, including Jill Evans from Wales, calling for EID to be introduced on voluntary rather than compulsory basis," said Mr Vaughan.
National Sheep Association Cymru chairman Margaret Dalton said she was pleased by the Hungarian initiative: "I welcome this with open arms and I think we need to take steps to ensure we are there to back them up. The industry should get together as fast as we can to renegotiate this."
Comments
No comments posted yet. Be the first to post a comment