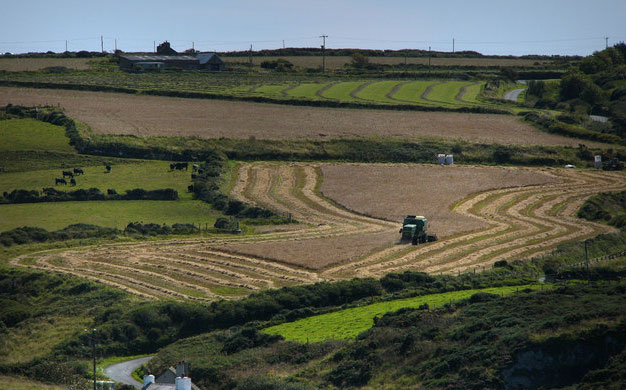 Capital growth during the first half of the year has been strong for farmland, especially for the best quality and has exceeded our expectations. The average growth for prime arable land across Great Britain at 9.8% was almost four times that recorded for Prime Central London residential property at 2.5% for the same period.
Ian Bailey head of rural research comments, "This growth has led to a reforecast for values this year, although we do expect the increase in farmland values to be more muted during the second half of the year. Our forecasts for 2015 to 2018 are unchanged.
In England, supply during the first half of 2014 increased just 3%, to around 59,500 acres, compared with the same period in 2013. However, there were significant regional variations.
Activity increased considerably in the East of England (+87%) and the South West (+43%) although in both regions supply was particularly low last year.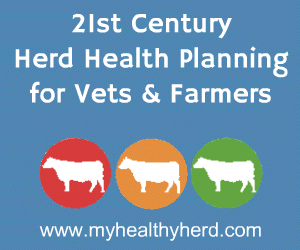 The largest falls in supply were recorded in the North of England (-45%) and the South East (-17%). In Scotland, supply has been similar to the same period of 2013 (up just 1%) whereas in Wales supply fell by -24%.
In England average growth for prime arable farmland increased by 10.4% during the first half of 2014 to £9,500 per acre.
The strongest growth was recorded in the West Midlands (18%) and the East of England (13.5%).
Farmland values across Scotland remained unchanged and across Wales prime average arable values increased by 3.6%.
Alex Lawson head of farms and estates comments, "Interestingly, growth for the poorest quality land has also outperformed our expectations and may indicate that the upturn in the residential markets is already having a positive effect on the residential farms market which are often smaller livestock farms."
Our analysis of farm transactions indicates that during the first half of the year there was more selling activity by non-farming landowners than farmers. In addition our research indicates reduced selling activity from the corporate and institutional landowners. In fact, the figures suggest that net activity of these landowners appears to have shifted towards buying rather than selling.
There appears to be an increase in 'retirement' related sales, these include those leaving farming and downsizing to a smaller unit. Our analysis shows that these are all farmers, who are close to or have reached retirement age. This suggests they may be using the strength of the market to maximise the opportunities presented by the capital value of their assets.
Prime country house prices in England rose by 1.1% in the second quarter of 2014, taking the annual increase in prices to 5.2% over the year to June.
Although still playing 'catch-up' with the prime market in London, where prices increased by 7.8% over the year to May, this is the strongest rate of annual growth in the prime country market in four years.
Looking at market activity, the volume of prime country sales completed in the second quarter was 11% higher than the corresponding period last year. This was driven primarily by the sub-£2m market which accounted for 80% of Knight Frank sales over the three months to June.
The higher volume of sub-£2m sales has contributed to stronger price rises for homes valued below this threshold. While average values of sub-£2m prime properties rose by 1.3% between April and June, growth in value for houses worth over £2m was 0.6%. Super-prime homes, worth over £5m, actually fell in value by 2.3% over the course of the quarter, although they remain 1.2% higher on an annual basis.
While there are indications that buyers have started to factor the higher 7% stamp duty charge for £2m+ properties into decisions, fresh uncertainty surrounding the possible introduction and form of a "Mansion Tax" has contributed to lower price growth for homes worth £2m+.
On a regional basis, the Home Counties and South West markets have continued to benefit most from the "London ripple" effect, with house price growth spreading outwards from central London.
Additionally, these markets are being boosted by the return of London buyers. This is reflected in country 'hotspots', many of which are close or within commuting distance of the Capital. Prices of prime property in Winchester and Cobham rose by 2.6% in the second quarter, while prices in Virginia Water were 2.5% higher and in Oxford values climbed by 1.8%.
Looking to the future, there are signs momentum may be slowing s
light
ly. While the number of property viewings was fairly steady during the three months to June compared to the same period last year, the number of prospective buyers registering their interest in buying a prime country home fell by 2%.
Rupert Sweeting, Head of Knight Frank Country, said: "After little or no price growth for a couple of years, the increased activity in the country market is slowly filtering through to price growth. There are areas that are more active than others with counties like Hampshire seeing a significant increase in sales reflecting renewed confidence from London (and often city employed) buyers. The ripples have not reached the far flung counties which are, as a general rule, more than two hours from London, unless the property is exceptional. As ever those houses that are near perfect are attracting strong interest and this year we have seen competitive bidding return in more sales than for a couple of years.
"One note caution is that pricing strategy is even more vital. Where vendors take agent's 'down to earth' guide pricing, they are being rewarded. If they are overambitious, the house will sit around for some time"
Comments
No comments posted yet. Be the first to post a comment