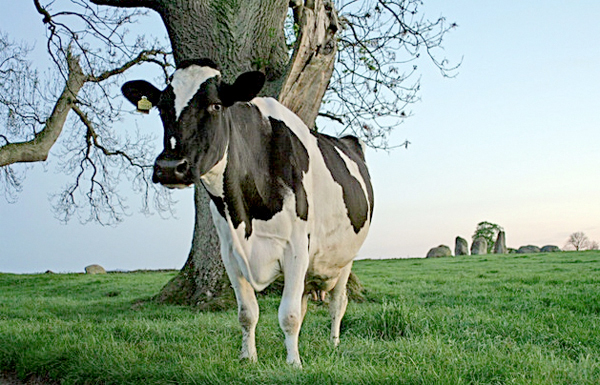 Milk buyers must implement the dairy industry Code of Best Practice in milk supply contracts or face the consequences, the dairy coalition has warned.
The coalition, NFU Cymru, the NFU, NFU Scotland, FFA, TFA, WFU and the RABDF also called for further price rises, urgently needed by farmers to be forthcoming, and that companies not complying will be made public.
Pembrokeshire farmer and NFU Dairy Board Chairman Mansel Raymond said, "If Co-ops, smaller processors or any milk buyer for that matter thinks the code doesn't apply to them, they are wrong."
"It is the responsibility of every milk buyer to ensure the voluntary approach to improving milk contracts succeeds. The alternative is legislation and the coalition will not rest until we see better more balanced contracts for dairy farmers."
NFU Cymru Deputy President Stephen James said, "The coalition has laid down the challenge to David Heath to put his full support and force behind the full implementation of the code."
"As a coalition we are committed to the success of the code and trust the UK Government to be equally committed. That said, we welcome David Heath's recent challenge to processors, when he told the Dairy UK board, that if contracts do not improve via the voluntary route, the UK Government will look to legislate."
"Equally, here in Wales we welcome the continued commitment and support of Deputy Minister for Agriculture Alun Davies towards the implementation of the voluntary code of practice on dairy contracts and in particular his statements highlighting his willingness to pursue legislation should the voluntary route fail."
Gary Mitchell, NFUS milk committee chairman, said, "Processors and Dairy UK have suggested the end of March is a realistic time by which contracts will be improved. While we'd like to see improvements before this date, we certainly will not sanction delays beyond this."
"We will challenge retailers and food businesses to only buy milk via compliant contracts or from processors who comply with the code and non-compliance will be made very public."
Farmers for Action chairman David Handley said, "Despite all of our efforts, farm gate milk prices for deliveries in January are typically only 1ppl to 2ppl higher than in April 2012. Since then, however, costs of production have risen by 3ppl to 4ppl. Farmers need to see improving dairy market conditions translated into farm gate milk price rises."
Comments
No comments posted yet. Be the first to post a comment